Day 164 The Frosty Dog Restaurant, Ice cream and Arcade in Carver MA
The Frosty Dog is now closed 
Hot  Dogs, Ice  cream and an arcade game what more could a kid want!  If you are looking to take out the kids for treat you need to check out the The Frosty Dog restaurant  in Carver.
The Frosty Dog offer a full menu of delicious foods such as burgers,hot dogs, clams, scallops, $4.99 kid's meals, weekly specials and much much more! They  also have a full range of frosty treats to satisfy anyone's sweet tooth. Hard and *soft serve, sundaes, parfaits, floats, frappes and slush.
Stop by for lunch or dinner! Enjoy year round indoor miniature golf, 4 pool tables,pinball, air hockey and classic arcade games!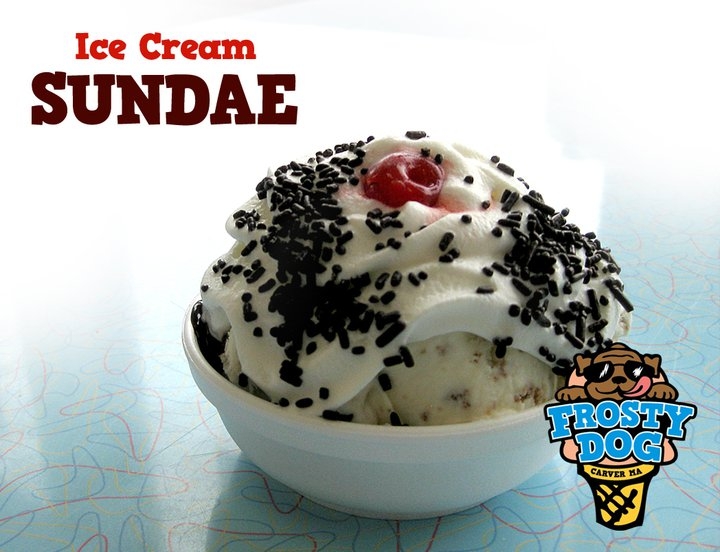 If you are looking for a place to hold a kids birthday party-the Frosty Dog will host it for you its private room.
During winter months they are only opened limited  hours  but on  Boston's  school  vacation week they will be opened all week!
The Frosty Dog is available to rent for your next special event.
Awards Nights
End of Year Banquets
Team Functions
Scouts Meetings
Fundraisers
Upcoming Special Events
58 North Main Street (Route 58)
Carver, MA
(508) 465-2291
Summer Hours (June – Sept)
7 Days a week from 12pm – 9pm
Spring Hours (April – May)
Mon – Thurs – 4pm – 8pm
Fri – Sun – 12pm – 8pm
Winter Hours (October – March)
Friday – Sunday 12pm-8pm
School Vacations
7 Days a week – 12pm – 8pm