Hull Booster's Club Carnival at Nantasket Beach 2022
The Hull Booster's Club  June  carnival   is scheduled for  Wednesday June 15th   thru Saturday June 19th .    There will be rides, games, food and attractions for all ages.
It takes place in the Hull Redevelopment Authority's parking lot, across from the Nantasket Beach Resort, at 45 Hull Shore Drive.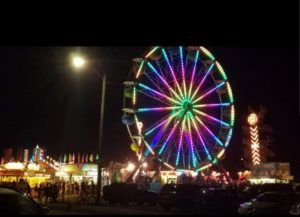 June 15th 5pm-9pm
June 16th 5pm-9pm
June 17th 5pm-10pm
June 18th 5pm-10pm
June 19th 5pm-9pm
Wristbands will be $35.00
Tickets are $1.50 each
25 tickets $25.00
40 tickets for $35.00