South Shore Boston Christmas Holiday Shopping Gift Guide 2022
Local Mom & Pops, Restaurants offer gift cards deals, Direct sales party business, gift shops! These small businesses are the backbone of our South Shore economy! Here are some great ideas for the Christmas Holidays.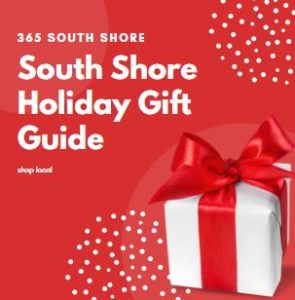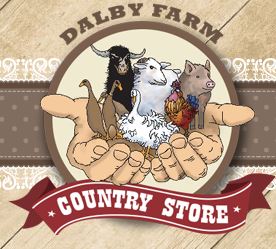 We have many unique gift ideas!   Don't you love stepping into an old country store to browse through all of the one of a kind items? That's the charm we hope to bring to you through our online General Store. There's a little bit of everything for you to find and enjoy. Keep checking back as we are always adding new items. Every purchase sponsors our farm and our educational efforts. Thank you!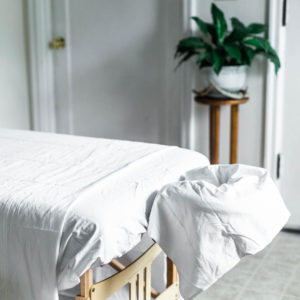 We are here to help you on your journey of relaxation, self discovery and chronic pain relief. Let us build your wellness path with massage, yoga & reiki.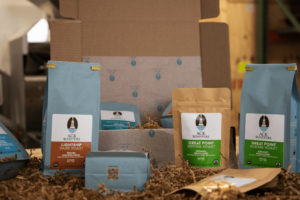 Better Planet, Better Beans, Better Coffee™. Fresh roasted Fair Trade organic coffee shipped within 24 hours of creation, sustainably made and packaged. A coffee experience as unique as the island it's named after.
The abbreviation "ACK" comes from the Federal Aviation Administrations abbreviation for Nantucket Memorial Airport on the island of Nantucket.
People who know Nantucket have a special connection to those three letters, A-C-K; connections from what the island means to them and the memories they made while visiting.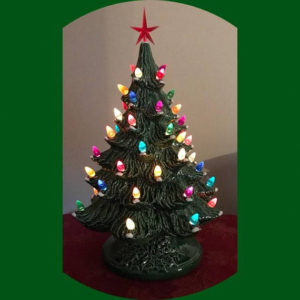 E & T Ceramics in Quincy  is a 40 year old wholesale and retail ceramic studio offering a full line of supplies for all your ceramic needs. We carry a large selection of greenware and bisque ware. We stock acrylic paints and glazes, electrical supplies, tree lights, we provide firing and lamp repairs. Check out our greenware catalog at etceramicshop.com, all pieces can be fired and shipped or picked up, greenware can be ordered from our catalog. Our year round classes are fun and relaxing and are taught by certified instructors. Our friendly staff can assist you with all your ceramic projects. We sell finished pieces including wedding favors, Christmas trees, lawn ornaments and pieces for all occasions. Class space is limited, both day and evening classes offered, please contact us for availability. Follow them on facebook and shop online 
E & T Ceramics hours of operation,
367 Billings Road ~ Quincy MA
Monday ~ Friday 9:00AM ~ 2:00PM = Wednesday, Evenings 7:00PM ~ 9:00PM
Saturdays (mid September ~ Christmas) 10:00AM ~ 1:00PM
Will be at the following craft shows
A Fair For All Season
Saturday St. Thomas Aquinas Hall
November 19th Darrow St., Quincy
10:00 am – 3:00 pm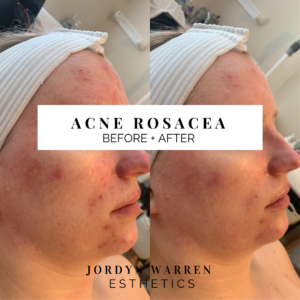 Jordyn Warren Esthetics is an innovative skin, beauty + wellness studio located at 148 Washington Street, Norwell MA. The studio is licensed & specializing in Oncology Skin Care, Holistic Acne Treatments, Skin Rejuvenation & CBD Wellness. Make sure to follow our Facebook & Instagram for exclusive monthly specials, especially as we enter the holiday season 🙂  Gift certificates are also available.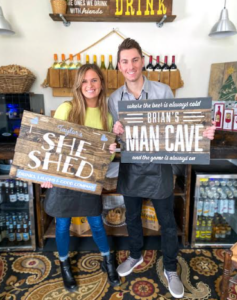 At Board & Brush Creative Studio, our goal is to turn you into a "DIY master" by  educating you to understand and appreciate the beauty of raw materials—the wood,  the knots, the color variations and the simple imperfections that will make your  project unique. Distressing, sanding with the grain, and staining are a few of the
important steps we will guide you through to make your personalized wood sign  look as though it has been with you for years—like a vintage heirloom.  Hone your own passion for décor & DIY projects; we hand you the tools &  direction,  you create the friendships and craft.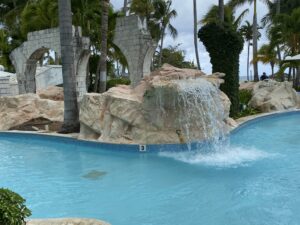 Sheer Travel helps busy people create the vacation of their dreams. Whether you're a family, couple or group of friends – your trip will be based on your specific wants and needs to create great memories during each and every trip.   Each trip is uniquely created based on the client's vision of a "dream vacation".  My clients have the confidence in knowing that I will help them understand any entry requirements and restrictions that are in place and that I will be available to help them before during and after their trip if needed.  If you have been thinking about a vacation, let's schedule a free planning session so we can design your dream vacation.  My email address is karen@sheertravel.com or you can reach me through my website or social media accounts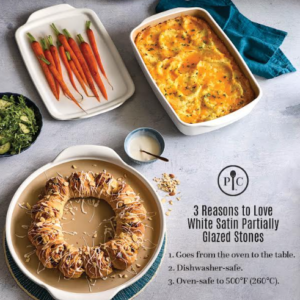 I started my Pampered Chef business 5 years ago. But, I've been a customer for much longer than that, as I'm sure many of you are. So much has changed! I love sharing solutions with hosts and customers. For me, it's all about helping families spend quality time together around  the dinner table. That's not always easy.
At cooking shows, both in person and virtual, we help guests use our unique products to prepare simple and delicious recipes while sharing tips and techniques to make every day cooking easier and faster. We help hosts earn free and discounted products. (Our hosts never pay full price!)
Pampered Chef exists to help you enjoy the moments most important to you and yours by inspiring satisfying, stress-free meals fit for the way you live.
As we maneuver through hybrid schedules, school routines and the approach of the holiday season, many of us don't even have the time to sit down for an entire meal, let alone know what to cook anymore. (The fatigue is real!) That's why at Pampered Chef we help you press pause on life and take in the most important moments with easy, everyday cooking built for today's world.
We celebrate the power that mealtimes have to become something more: a way to transform relationships, to create traditions, and to build happier and richer lives. Try one of our distinctive, time-saving tools; prepare a meal with friends at a cooking party, or put on an apron and join us. If you just need that one small tool or a new recipe. If you need to "remodel" your kitchen and don't want to pay full price. If your pantry needs spice blends and meal starters to turn basics  into extraordinary dishes. If you need an opportunity to earn additional income, or just want a
business that is yours to be proud of. Call or email me. I can truly help you make that happen.
Together, we are enriching lives, one meal and one memory at a time.
Joanne Fleming
774.283.0987
Jfleming78@gmail.com
774.283.0987 (Voice or Text)
Woman And Machine is a trades school based in Plympton, MA, about a half hour south of Boston, 5 minutes off Route 3.
With an emphasis on welding and metal art, Woman And Machine is bringing a fun, supportive, and approachable teaching technique to the trades. We offer classes in MIG and TIG welding, various metal art classes, some basic automotive classes, and private instruction.  Woman And Machine can also take on custom commission work for community projects and personal projects.  Follow them on Facebook and Instagram 
Local Boston Mom Sarah  started Zoey Koko to offer young girls a magical, fun bath and body experience, while also reassuring mom, dad, grandma or auntie that the product contained clean, gentle ingredients that wouldn't irritate their loved one's skin. Spreading the happiness and joy of my brand was my reason WHY.  buy her products here 
Local Milton mom   Kristina  created Moroccan Magic    With over 20 formula revisions and a year of development, we finally nailed it to bring you not only top quality and effective skincare, but complete vegan skincare. So what does this mean exactly?   Vegan cosmetics or beauty products should contain no animal products, animal by-products or animal derivatives. Common ingredients like keratin, lanolin and stearic acid are all sourced from animals and would never be found in vegan products.  buy here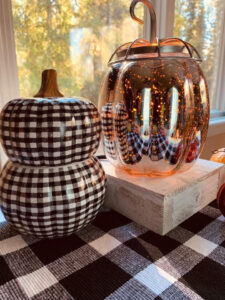 Scentsy is a non toxic approach to adding fragrance in your life. We use all food grade paraffin wax infused with essential oils for fragrance. Our warmers use a specially made low wattage light bulb, or warming plate to warm the wax. Not burn it. This is to ensure that nothing but the Essential oil fragrance is being released into your air.  Follow on Facebook or Instagram
Instagram :
Courtney Cotter
508.930.2256
Local Boston lady Debbie Brosnan has just released her first cookbook The Effortless Kitchen will help you eat well while saving time in the kitchen. From Fettuccine Bolognese to Buddha Bowls and Meatballs from Around the World, Buy here

Sell homes faster and for more money with images from AEronaut.  Keep investors regularly updated on the progress of your construction project.  Document storm damages quickly and economically for homeowners and insurance companies.  Create a time-lapse video to show a project progression from an open space to a functioning facility.  These are just some things AEronaut Drone Service can do for your company.  Call FAA-certified drone pilot Art Egerton at 339/244-0411 to schedule a free demo and consultation.  Follow them on AEronaut Drone Service | Facebook   twitter or Instagram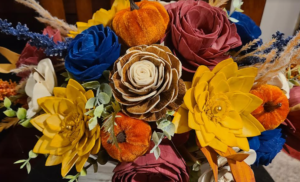 Blue Bumble Bee Creations make beautifully created REAL wood floral arrangements. Arrangements are made by a Florist of over 30 years. All Flowers are hand dyed, hand painted, air sprayed, stemmed and designed by us. We also can take custom orders and any flower can by dyed to any color of your choice. We also will happily discuss your Wedding, Prom, Birthday's, Showers and any sort of gathering where flowers are needed.  Shop here   Follow them on facebook and instagram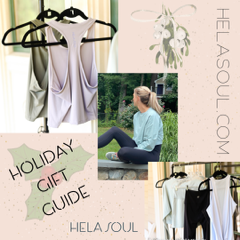 Hela Gear is an athletic and athleisure clothing line designed for women of all ages, shapes, and sizes. This line was created with the idea of how the human body can change over time.
Bottoms are designed with a higher waist to make us feel more confident, whether we need tummy control or have a long torso and need the right fit.
Pants are designed with a longer inseam that can be customized and altered with Hela Soul's seamstress.
Clothing is designed for in the gym or on the go. Stylish but RIDICOUSLY comfortable!  Shop here  or on Etsy  Follow them on facebook and instagram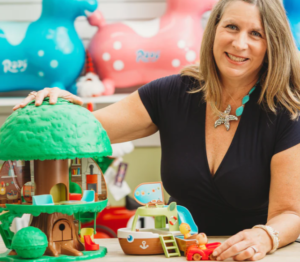 Rock Paper Scissors Toy Store (RPS) is a specialty toy store located in the South Shore of Massachusetts that offers a great selection of quality, hard to find toys. Founded by a local mom, Rock Paper Scissors is committed to providing high quality, unique toys that are fun, inspire imagination and promote learning. We are an award winning store, voted #1 in the South Shore by the readers of South Shore Living Magazine and Wicked Local Readers Choice.
Our staff is trained to offer advice for the best, age appropriate, gifts. We understand your time is valuable and our staff is ready to help you find the right gift for your little one. At Rock Paper Scissors (RPS) we love to play and it shows.
We value real play with real toys in real time.
What does that meant to us? It means finding a toy or game that engages your child, brings your family together and is tangible. In a time when distractions surround us it's important to carve out time to really play.
That's why you can trust our selection. We are constantly on the hunt for fun, educational and inspiring toys children want to play with and toys that last!
Whether you visit our retail shop or shop our online store, you will find our favorite brands like Haba, Hape, Ravensburger, Creativity for Kids, Douglas, Corolle and LEGO. We also search out toys made in the USA like Uncle Goose Blocks. We want you to walk in or shop our website and feel like you have discovered a secret treasure for your child to learn, grow and play.
We hope you enjoy getting to know us and we look forward to getting to know you.
Located at62 Depot St. Open to the public Monday to Thursday from 10 to 6, Friday and Saturday 10 to 5 and Sundays from 11 to 4.  Follow them on facebook and Instagram and shop online in  person
We're the massage therapists of choice for people in Randolph and the surrounding areas. A great massage can relax your body and clear your mind. Each massage is customized to your individual needs using a combination of techniques.   You can expect a tranquil, relaxing and comfortable environment throughout your session.  Follow them on facebook or  Instagram You can book an appointment here
South Shore Massage Therapy
1053 N Main St
Randolph, Massachusetts 02368
(781) 815-4140
southshoremt@gmail.com
Monday 9:00 am – 7:00 pm
Tuesday 9:00 am – 7:00 pm
Wednesday 9:00 am – 7:00 pm
Thursday 9:00 am – 7:00 pm
Friday 9:00 am – 8:00 pm
Saturday 9:00 am – 8:00 pm
Sunday Closed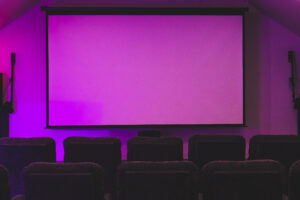 AHH THIS AGAIN? It's that time of year where you need to figure out what to get a loved one who doesn't "want or need anything" or for the child who has way too many toys.
Surprise them with a memorable experience gift!
Movie night (or day) in a private theater is the perfect gift for all ages. Choose from our list of over 600 movies, bring your own Blu-ray/DVD, or log into your favorite video streaming website.
Outside food is welcome. Gift cards are available. For more information click here.
Open 24/7 by appointment only. Boston Studio Rental 63 Wyman Street Stoughton, MA 02072
Skip all the frustrations of going to a public movie theater including limited viewing times, endless trailers, fighting a stranger for the armrest, people talking, and/or kicking your chair. Sit back, relax, and enjoy a premium cinema experience with a 200 inch screen (the size of a wall), a booming surround sound system, and cozy recliners. Options are available to add karaoke or playing video games on the movie screen for the ultimate family fun day experience.