Veterans Day Parades and Ceremonies South Shore Boston 2022
Here are Veterans Day parades and Celebrations South of Boston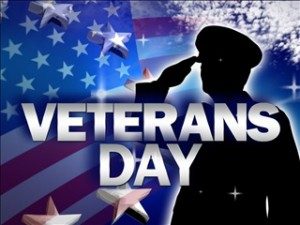 Abington Rockland  & Whitman   Tri Town Parade 2022 
69th Annual Tri-Town Parade!!
Friday, November 11, 2022
10am Step-off IN WHITMAN
YOU are invited to join us on
Veterans Day – Friday, November 11th
For a parade to support America's Veterans!
Parade Route: Parade begins near the old Regal Shoe Factory on South Ave. Parade proceeds west on South Ave., Route 27, toward Whitman Center.
Parade turns left onto Washington Street at the four-way stop. Parade then turns right onto School Street.
Bridgewater Tri Town Veterans Day Parade 2022
The Tri-Town Parade is in Bridgewater this year! Parade steps off at 945am on summer st Speakers are at 11am at the gazebo at Legion Field.
Braintree 
All veterans and residents are invited to the Town's Veterans Day Ceremony on Friday , November 11th. Coffee and donuts will be available at 9:30 am. Our program will begin at 10:30 am at Town Hall in Cahill Auditorium.
Carver 
More info coming soon
Cohasset
1100 am Veterans Day Ceremony, Veterans Memorial Park
Cohasset's ceremony will feature the Veterans Day Essay Contest Winners from the Deer Hill School (5th Grade) as well as singers from the Cohasset High School Chorus.
Cohasset veterans are invited to attend in uniform and take part in the veterans' formation. Muster at the George H. Mealy Legion Post NLT 1045 to be ready to march on at 1100.
All are welcome to the scheduled events and the Legion Post will be open all day to help celebrate Cohasset's veterans.
Duxbury 
Halifax
Hingham 
Friday, November 11th for the
Town of Hingham's Veterans Day Observance
Veterans' Day 2022 will begin with the CPL Lawrence St. Laurent, USMC Breakfast in the Hingham Town Hall's Central Meeting Room (2nd Floor), from (08:30-10:30hrs). This event is open to ALL Military, Veterans, and their families, sponsored by the Hingham Veterans' Council and catered by Hart Brothers Catering of Rockland, MA.
The main event will begin promptly at (11:00hrs.) in Sanborn Auditorium (2nd Floor) of Town Hall. The event will be led by Town Moderator Michael Puzo, with music performed by the Hingham High School Band and Chorus. The principal speaker will be Silver Star Recipient, Sergeant John Giasullo, U.S. Army – Global War on Terrorism Veteran.
Hull
Veterans Day Ceremony will be held Friday , November 11th at 11:00 at the War Memorial Wall.
Marshfield 
Parade  10:30 a.m. Thursday 11/11 Library Plaza, Marshfield. The town will host a Veterans Day parade beginning at Library Plaza, then turning left onto Ocean Street, pausing at Town Hall and heading down Plain Street to Veterans Park.  Veterans Day Ceremony start at 11am  Parade participants should line up at Library Plaza at 10 a.m.
Milton 
The Town of Milton and the office of Veteran Services announce this year's Veterans Day Ceremony which will be held on Friday  November 11, 2022 at 11:00 a.m. at Milton's Town Hall.  The ceremony honoring all veterans will begin promptly at 11:00 a.m. and we will be joined by Milton High Chorus and Marching Band
Pembroke 
Plymouth 
Quincy 
The City of Quincy and Mayor Thomas P. Koch invite the public to attend its annual Veterans Day Parade and Ceremony honoring veterans, while paying  tribute to military history and the fight for freedom.
Two special guest speakers will join Mayor Koch as part of this year's parade
and ceremony.
10:30 a.m. Friday, November 11, 2022
Parade route:
The parade will kick off at Quincy High School's Russell Park parking lot. It will travel up Russell Park to Hancock Street, then pause at the corner  of Hancock Street and Furnace Brook Parkway for a Wreath Laying at the
Doughboy Statue honoring World War I veterans.  The parade will  continue to the World War II Memorial at Merrymount Park for the annual  Veterans Day ceremony at 11:30 a.m.
** Rain location: Ceremony will take place in Quincy High School gym at 11 a.m.
** Visit the Generals Bridge  ; Park honoring eighteen Quincy Military Generals:  In 2021, Quincy dedicated the Generals Bridge and Park honoring 18 military Generals who hail
from Quincy, MA for their accomplishments and contributions to our country. Located at the  intersection of General Dunford Drive and General McConville Way, Quincy Center.  The Generals Park features bronze likenesses of seven generals—three statues and four  busts—an array of pavers, and a dynamic circular water feature. Interpretive text etched in the stone recalls the individual achievements of the three four-star generals and offers moments of
reflection and recognition.
Weymouth 
Recognizing Women Veterans" is the theme of this year's Veterans Day Parade on Friday, Nov. 11th!🇺🇸 Here's the schedule:
⭐️9:30AM: Korean War Memorial Ceremony – Jackson Square
⭐️10:15AM: Parade from Jackson Square via Broad Street to Middle Street to Town Hall. Featuring the USS Constitution Honor Guard & 215th Army Band!
⭐️11AM: Veterans Day Services with a performance by Ayla Brown at Ralph Talbot Amphitheater next to Town Hall
⭐️1PM: Weymouth Scouts Flag Retirement Ceremony at King Oak Hill Park