Brockton MA summer camps and programs 2023
The following places in Brockton MA have summer camp and programs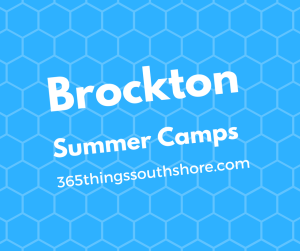 Updated for 2023
Waiting for 2023 information
Dates for 2023  havent been announced yet
A public school system in the Brockton area, Brockton Community Schools offers a number of summer camp programs for area children. Geared for kids  ages 10 to 16, the school's Act One Scene One camp focuses on acting and theater arts and meets five days per week for one month. For would-be athletes, the Get Ready mini-camps offer the opportunity for children of all ages to spend one week learning the basics of seven different sports such as baseball, golf, tennis and cheerleading. Children in second through seventh grades can participate in the Mini Day Fun Camps, which meet three days per week and include activities like art, games, sports and swimming. A similar program is available for kindergarten and first-grade students and is called the Kiddie Fun Camp.
waiting for 2023 dates
Our very popular baseball clinic is back for the Summer  Register your child now (ages 6-13) for some baseball fun with the Rox as they learn the fundamentals and improve their skill sets with the help of our players and coaches. The clinic will be held on the field of Campanelli Stadium.
When school is out, we're just getting started! During school vacations and summer recess we offer a wide variety of structured camp programs that help to develop and nurture children into future leaders of tomorrow.
From the time school is out in June until school begins again in the fall there is a significant period of time when youth have an opportunity to learn and further develop outside of the classroom. Especially for urban youth, the summer months can be some of the most critical of their lives.
Boys & Girls Clubs of Metro South operates several summer camp programs from late June through late August and all provide safe, positive environments where children can develop self-confidence and social skills, build lasting relationships with peers and counselors, work to improve their grasp of core academic disciplines, increase their level of physical fitness, and explore their creativity – all while enjoying the fun and freedom that define summer as it should be.
For summer 2023 Camp Brookside will offer a building-centered program for youth ages 5-7.
Camp programs will run Monday-Friday from 9:00 AM to 4:00 PM
from Monday, June 26th through Friday, August 18th!
AM & PM Extended Care hours (7:30-9:00 AM and 4:00-5:30 PM) are available!
Register your child ASAP. The deadline to be considered for financial aid is April 30th!
JUNE 26TH THRU AUGUST 18TH
MONDAY – FRIDAY | 9 AM TO 4 PM |
DAILY CAMP SCHEDULE & HOURS
The regular camp day begins at 9:00 AM and ends at 4:00 PM. For summer 2023, morning (7:30-9:00
AM) and afternoon (4:00-5:30 PM) extended care is available for an additional cost. Campers remain
in low-structured, supervised activities until their morning meeting at 9:30 AM. This allows for the
arrival of campers prior to the start of the camp day rotation. At 4:00 PM campers begin to transition
to low-structured activities to prepare for dismissal and pick up.
CAMP BROOKSIDE 2023 SUMMER SAMPLE DAILY SCHEDULE
7:30 AM – AM EXTENDED CARE DROP OFF
9:00 AM – ARRIVAL AND MORNING ACTIVITIES
9:30 AM – MORNING MEETING (camp songs, special announcements, etc.)
10:00 AM – EXPLORING THE THEME OF THE DAY/WEEK
10:45 AM – STEM EXPLORATION
11:30 AM – LUNCH (PROVIDED BY US DAILY!)
12:00 PM -FIELD GAMES
12:30 PM – GYM GAMES
1:45 PM – SWIMMING (weekly field trip to Taunton Clubhouse pool)
2:30 PM – ARTS & CRAFTS
3:15 PM – FIELD GAMES
4:00 PM – END OF CAMP DAY PICK UP
5:30 PM – PM EXTENDED CARE PICK UP
If you are looking for summer camp in other towns besides Brockton  Massachusetts , check out the South of Boston Summer Camp guide.