Day 690 Jo's Best Diner Breakfast Restaurant in Brockton MA
Jo's Best Diner is a  a small little family run bakery,  breakfast and lunch place in Brockton MA.  They serve breakfast all day long!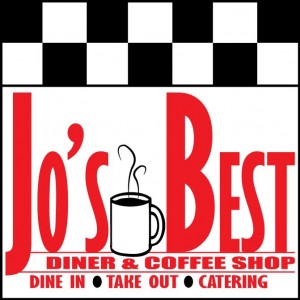 They have your typical breakfast menu items including eggs, bacon, pancakes and waffles! Some of the favorites on the menu include anything with their freshly made corn beef hash and it is cooked on the grill plus the cinnamon royal pancakes   They have buffalo chicken omelet and even occasionally have the New England  Omelet which is an omelet stuffed with lobster!! If your are an early bird Monday thru Friday they have breakfast specials between 6-9am for only $3.50 and that includes coffee.
Lunch has burgers, sandwiches,  soup, salad and wraps. They do have some Portuguese lunch   specials  Fish and chips are the menu for Fridays only!
If you are in the Brockton/Easton area definitely give this place a shot!
Jo's Best  Diner
Monday – Friday 6am to 3pm
Saturday and Sunday 7am to 1pm
1050 Pearl St
Brockton, MA 02301
(508) 584-8334