Arts & Crafts Summer Camps and Programs South Shore Boston 2023
Are you on the lookout for a STEM summer program and camps we got you covered.  Check out all the camp programs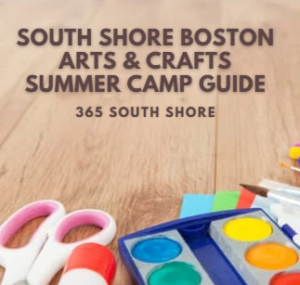 Bridgewater
Creativity and individual development thru hands on learning.
Each week is jam packed with Fun camp projects that include materials such as
Clay, Glass Fusing, Mosaics, Canvas
Each Participant receives a camp t-shirt.
Each session is 1 week long.
Camp is Monday thru Friday
Ages: 6-13 Years Old
9am to 12pm
Pizza Party Every Friday!
Pack a snack and a drink, NO NUTS
Camp for 2023 June 26th week thru August 28th week – no camp July 3rd week
East Bridgewater
Art camp will be in East Bridgewater in beautiful Elmwood. The kids will have a blast under our art tent creating in the fresh air! (Or inside in the studio depending on the weather)
4 days of fun projects. The kids will work with wood, paper, clay, rocks, multimedia and more!
Super easy to register ….choose the week & time slot (by age) that best suits you. Then send me a pm and we will go from there!
The cost is $200 per weekly session. 4 days- 3 hrs a day.
Easton
Hammer & Stain  South Shore Easton 
Summer Art Camp for Kids 2023 9am-12pm Ages 7 and up
IT'S BACK!!! We are SO excited to offer our Summer Art Camp for Kids 2023. We will only be offering ONLY the morning session for this year and 4 weeks (Two in July and Two in August due to scheduling). Sign up for every week or just one. Our camp is for ages 7 and up. Most of you know Vicki but this year she took a different position, we are SUPER excited to bring on double the help this year for each session with TWO local school teachers for an even more hands on experience and who will bring fresh ideas and fun to camp.
Our summer camp is more than just wood. Each themed week will be sure to inspire your child as we will make a new projects daily. We will work with all sorts of mediums and break the days up with games, activities and multiple crafts. Each week we will also bring in a special guest on Fridays. These guests own local businesses geared towards kids fun! The last few summers have been such a blast we can hardly wait to hang out with everyone again!
Cost is $275 per week early registration before April 1st. $300 after April 1st.
July Weeks:
Week One July 10th-14th MVP Zone
Week Two July 17th-July 21st Adventure Awaits
August Weeks:
Week Three August 7th-11th Splish Splash
Week Four August 14th-August 18th Color Explosion
Camp runs from 9am-12pm. Drop off between 8:50am-9:00am and no earlier as we are setting up. Please pack your child with a backpack to include a water bottle and snacks (NUT FREE). We have water coolers for them to refill water as needed. We will have a Pizza Party on Friday along with a special guest and games.
We ask that kids dress to get messy and wear clothes to get dirty.
Each Camper will get a H&S Swag item to personalize.
How to register:
1. Simply click on the week you want, answer our required questions and add to cart. If you would like to add multiple weeks just add one to cart then hit back and add another.
2. Checkout…yes it's THAT simple
No refunds, if your child is sick or can't attend there are NO REFUNDS due to the planning and supplies of our camp.
Any questions please email us hammerandstainsouthshore@gmail.com
We can't wait to create new memories with your children!
Scituate
Session 1 June 26-30 Drawing, Painting & Mixed Media
Ages 6-12 10am-12pm $170 or 1:30-3:30pm $170
This class is a summer tradition at the studio and sooooooo much fun. A week long adventure filled with creativity, fun, camaraderie, and brushing up on your drawing & painting
skills. Students will fill the pages of their sketch book with expressive imagery and masterpieces, as well as finish a canvas painting, watercolor, pen and ink drawings, and more. We
will journey in the harbor to draw and paint, as well as do several drawings and paintings in
the garden, and go to galleries to draw. This will surely be a fabulous class filled with creativity.
Session 2 July 5-7 The Art of Mosaics (3 days,,, 3 hour class)
Ages 8-up 10am-1pm $150 (bring a lunch)
An exciting class where students will design their own framed stained glass mosaic, as well as create garden mosaic rocks. The finished masterpieces are gorgeous.
Session 3 July 10-14 Seaside Clay & Wheeltime
Ages 6-12 10am-12pm $185 or 1:30-3:30pm $185
An inspiring class exploring clay techniques, and major creativity. This class will be incorporating the themes of the ocean and seaside adventures: Aquariums, dolphin sculptures, seals, sea life, turtles, and tropical fish will become amazing works of art. Students will also have the opportunity to work on the pottery wheel designing incredible ocean themed ceramics. If you love to work in clay, this class is a must for you. Roll up your sleeves and get
ready for mess.
Session 4 July 17-21 Safari Clay & Wheeltime
Ages 6-12 10am-12pm $185 or 1:30-3:30pm $185
Roar with excitement as you create stunning clay pieces on and off the pottery wheel. We will rotate time on the wheel. Young artists will create a stunning set of safari inspired table
settings, as well as sculptures of African animals, habitats, and cool masks. If you love to
work in clay this class is a must for you.
Session 5 July 24-28 Tick Tock Funky Animal Art
Ages 6-12 10am – 12pm $170 or 1:30-3:30pm $170
Animals large and small will be created in this cool class of original art. Many art mediums
will be used to create adorable funky friends including: Paper mache, felting, yarn, painting
and dawing supplies, wood, clays, clock making, mixed media, and more. If you love animals and creativity this class is for you.
Session 6 July 31-Aug 4 Ocean Treasures
Ages 6-12 10am – 12pm $170 or 1:30-3:30pm $170
Every summer it is a tradition to have an ocean inspired class. This year it will be brimming with
many of my favorite things. We will design really cool sea creatures, dazzling ocean batik pillows
or banners, amazing ocean resin pieces, sea life sculptures, mermaids, lighthouse scenes, and
more. Many art mediums will be explored including sewing, wood, mixed media, clays, and lots
of sparkles, gemstones, and sea glass. Every year I find a surprise project to add to this adventure.
Session 7 August 7-11 Pirates of Fantasy Waters
Ages 6-12 10am – 12pm $170 or 1:30-3:30pm $170
Ahoy Matie! Come aboard this week for a crazy fun time delving into the world of pirate adventures. Young artists will create treasure chests, maps, ocean art, fantasy pirate art, fantastical ships,
mermaids and mermen, sea serpents, parrots, have a treasure hunt, and so much more. A wonderful magical adventure awaits.
Session 8 August 14-18 The Art of Enchantement
Ages 6-12 10am – 12pm $170 (only one time this week)
A week filled with enchanted art using a variety of art mediums. This class is tailored to please
everyone. There will be plenty of projects with wizards and dragons, as well as fairies and unicorns (you can take your pick on a theme). We will touch on fantasy in a variety ways. This class
will take on the flavor of magic, creativity, and enchantement. Fantasy mushroom houses, dragons, unicorns, wizards, sun and moon sculptures, wishing wells, enchanted forests, magic woven
baskets, forest fairy art, sparkling lanterns, and more. Get ready for an incredible time.
If you are looking for summer camp besides Arts & Craft    check out the South Shore  Boston Summer Camp guide.