The Woodward School in Quincy

Founded in 1894, The Woodward School in Quincy  educates motivated girls, Grades 6 through 12, in a college preparatory environment. For the past 124 years, Woodward has provided a rigorous curriculum in an environment where our students are challenged to achieve their potential as scholars and citizens.
Our mission is to honor and cultivate each student's academic and personal potential to enrich the world with courage and creativity. In addition, we expect our students to make a lifelong commitment to using their gifts and talents for the benefit of others.  Our low student teacher ratio enables us to prepare each girl uniquely well for college and for life in an environment where all of our students are known and loved.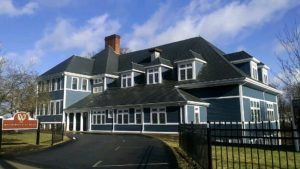 Each Woodward girl experiences leadership opportunities as part of her daily life at school.  At our core, we value generosity, integrity, responsibility, leadership and service. We aspire for Woodward to be the best possible place for girls to learn and grow so that they may lead.
Summer Programs
Woodward School for Girls Summer Institute 
Summer Program 2023
Welcome to Woodward Summer Institute, where girls can pursue their passions! Woodward Summer Institute is a place that provides school-aged girls grades 4th-12th a place where they can explore various STEAM topics that interest them.
One does not need to be a registered Woodward student to participate!
Over the course of 2 weeks, Summer Institute registrants dive into their passions, receive instruction by our talented group of Woodward Faculty, and make friends that last a lifetime.
Session 1: June 26th, 2023
Session 2: July 10th, 2023
Session 3: July 24th, 2023
Capture It! 2023
$800.00
In Capture It!'s 2-week intensive, participants will learn basic to intermediate photography skills using DSLR cameras and editing techniques using Adobe Photoshop, a leading photo editing software from Adobe's Creative Cloud Suite. Learn how to make your own filters, edits, liquify's. Participants will receive the following for their registration and attendance:
One-of-a-Kind WSI 2023 T-Shirt
WSI 2023 Lanyard
Flash Drive with All Project Files
Prints of Showcased Work
Certificate of Certification
Draw It! 2023
This 2-Week Intensive is designed to teach learners of all levels the basics and some advanced techniques of digital drawing. We will create incredible illustrations and graphic designs, play with color, learn about procreate brushes, create our own brushes, and master the use of layers in the program to create a series of original artwork. Finally we will learn how to transform tradition hand drawings into complete digital works of art.
Courses Registrations Include:
Certificate of Certification
Lanyard
One-of-a-kind Summer Institute T-Shirt
Embrace It! 2023
During this theatre intensive, we will not ONLY be the ACTORS performing onstage but the DESIGNERS and CREW backstage as well! Within this two-week intensive we will cast, design, and market a show that we will be performing for the public on the last day of the intensive. This course is designed for EVERYONE. Whether you want to be in the spotlight or be the backbone of the backstage. During this course, we will learn how to create, memorize lines, develop characters, project our voices, and improvise. As well as learning the basics of design, prop construction, stage management, and howto SELL a show! Everyone will have the opportunity to explore every avenue, all while finding the part that is perfect for them.
Participants Receive
Certificate of Certification
One-of-a-Kind Woodward Summer Institute Shirt
Lanyard
Visit on  Facebook  and  Twitter 
The Woodward School
1102 HANCOCK STREET
QUINCY, MA, 02169, USA