Mindy Cakes in Abington Holiday Baking
Are you looking for a delectable confection to top off your holiday celebrations? At Mindy Cakes, it's all about the beauty of the bake – we promise a stunning bake and a delicious bite! Mindy Cakes is a small residential kitchen located in Abington, MA – owner and cake artist, Mindy, bakes and decorates all kinds of cakes, cupcakes, cookies and confections for pick up or delivery in the surrounding areas.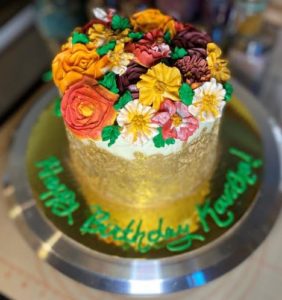 Check  out the South Shore Boston Holiday Gift Guide 
Check out our website or social media to learn more about what Mindy Cakes can offer up to make your holiday celebrations easier – and tastier! We offer everything from holiday-themed cookie platters, cakes, cupcakes and more — or work with Mindy to design a one-of-kind confection for your celebration. Mindy Cakes can accommodate dairy- and gluten-free requests, but please note, we are not a nut-free kitchen.