MOMS Club of Easton Family Fun Festival 2022
The MOMS Club of Easton MA   in collaboration with Raising Multicultural Kids, invites all local families to their annual Family Fun Festival to enjoy the many activities planned for the day   on Sunday May 15th  from  at Maplewood Country Camp in South Easton.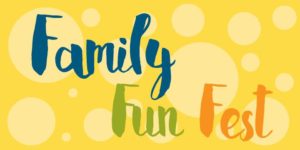 This year they  will be hosting the event twice in one day, you will choose a ticket time to attend from either 9:30am-12pm or 1pm-3:30pm! All parking will be on site
All activities and entertainment are FREE with ticketed entry!
Enjoy:
*Special Appearances by Toe Jam Puppet Band at 10:45am
 and 2:15pm
Vinny the Bubble Guy at 9:30am, 11:30am, 1:00pm and 3:00pm 
🫧
* The Great Rolando magic show at 9:50am and 1:20pm 
For the entire duration of the event (Please note some lines may close 15 min prior to event ending to reset for the next session)
*Pony Town Party pony Rides!
*Visits with Mermaid Princess, Island
Princess, & Tinker Fairy *princess lineup subject to change* from Fran's Fairytales
*Balloon twisting* by Lorri Inglis of Alleyoop Party Rentals 
*Face painting* by Artsy Parties & Face Painting, Too 
*Teddy Bear Clinic by HD Pediatrics 
*Board Breaking & more by Premier Martial Arts 
*Photo booth by Baltazar Entertainment 
Ticket sales will open soon! Only $30 per car load (Maximum of 8 attendees per vehicle)
Tickets are non-refundable. Event is rain or shine.
We can't wait for this year's event and look forward to seeing you all on May 15th for a beautiful day of family fun! 🌞
100% of the proceeds from this event will benefit:
Raising Multicultural Kids
and
School on Wheels, MA!
Special thanks to our incredible host, Maplewood Country Day Camp for supporting us again this year!
Tickets to the MORNING event:
Tickets to the AFTERNOON event:
Maplewood Country Day Camp & Enrichment Center
150 Foundry Street
Route 106
Easton, MA 02375