Bridgewater 4th of July Parade, Carnival and Fireworks 2023
Bridgewater has one of the largest celebrations in the area for the 4th of July. There will be a full day of events on  Tuesday July 4th 2023  including a parade, art & music festival, a family carnival and fireworks to end the day.
Day by day town by town firework South Shore Boston  schedule 
101 plus  Summer adventures South Shore Boston and Beyond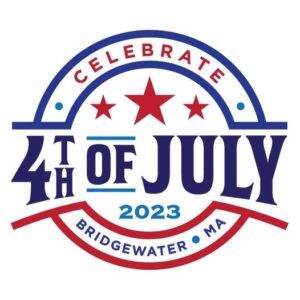 Parade 
Parade begins promptly at 10am and starts from Bridgewater State University and goes thru the town.
Bridgewater Music & Arts Festival 
The Bridgewater Arts and Music Festival will take place from 10am-3pm at a  Bridgewater State University Quad
Crafters and artisans will be selling handmade, original wares. Artists will be showing their works, selling and drawing.  Local Writers and Authors will be selling and signing.
Vendors have interesting and unique items for sale too!
Snacks & Ice Cream & Soft Drinks available for purchase.
KIDS FESTIVAL!
Roaming Railroad train rides from 10 am-12:30 pm ($5)
Face painting 10 am – 2:30 pm (Free)
Joe Woods' Roaming Puppets (Free)
Balloon Animals & Shapes 10 am – 2:30 pm (Free)
Animal Affair Traveling Petting Zoo 10 am – 2:00 pm (Free)
Games 10 am – 2:30 pm (Free)
LIVE PERFORMANCES! (Free)
Renae Ann Band 11 am
Heather Lynn 12 pm
Matt Putnam 1 pm
ART SHOW & CONTEST (Free)
Art show/contest starting at 10:30 am – until 2:00 pm. featuring local artists. Prizes awarded at 10:30 am. Show is coordinated by artist Jamaal Eversley.
Family friendly carnival 
Finally, the evening festivities kick off with our Kids/Family Friendly Carnival, starting at 4pm (new early start time) and rides will close promptly at 9:15pm.
Please keep this in mind when purchasing tickets and consider the lines and how much time you may have at time of purchase. We are limited to the number of rides we can have, due to the space of the property and distance from Fireworks, etc. We will also have Food and Music.
Fireworks will begin at 9:30pm.
Some important info from the event coordinators
It seems like the weather is going to cooperate – keep your fingers crossed!!
A couple of things to keep in mind…..
This is event is NOT put on by the town. The parade, carnival and fireworks are organized by a small group of 6 people! The Artisan Festival by the amazing 

Nora Tarr

!! These are ALL volunteers – we do what we do because we love the 4th and want the Bridgewater Community to enjoy Independence Day!!!

Money is needed!!! We pay for the pyrotechnics, the police officers, the fire personal, the dumpsters, the port a potties, insurance policies, etc ….. PLEASE donate !! IF we surpass our goal this year – it gives us a great start for next year!! So when you see the bucket being passed at the parade and fireworks – please donate !! Also please remember to ONLY donate to people wearing a BADGE!!!

Parking at Sullivan Tire, Fisher Family Dentistry, The Williams Intermediate School, Oynx and Rouge Plaza and Chapman Funeral Home are all paid parking and the money goes to the 4th events !! The people working those lots are VOLUNTEERS please don't give them a hard time!

Scratch ticket chances still available !

We still have some t-shirts !!

Our Venmo is BW4ofJuly – paypal is donation@BridgewaterMA4th.com

Please be safe and have fun! and remember patience!!
Day by day Fireworks
Saturday June 25th
Milton ,  Hanover
Saturday July 1st
Braintree, Middleboro   Halifax
Sunday July 2nd
Canton,  Stoughton Cohasset
Monday July 3rd
Weymouth, Sharon  Randolph 
Tuesday July 4th
Bridgewater, Quincy, Plymouth, New Bedford, Fall River