Claychick Pottery Studio in Plymouth MA
Are you looking for a creative outlet? Then you should check out Claychick in Plymouth a  make your own pottery studio.  Claychick is a creative workshop for all ages. They  offer walk in pottery painting, Interactive/Stress-free birthday parties, weekly ladies nights, monthly teen & tween nights, story times, mother-daughter nights. Let them help you create memories and keepsakes that you'll treasure forever!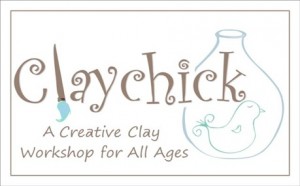 Birthday parties are fun at Claychick!
Current Hours
(beginning January 1st 2015)
Sunday 12noon-5pm
Monday 10am-6pm
Tuesday closed
Wednesday 10am-6pm
Thursday 10am-8pm
Friday 10am-8pm
Saturday 10am-6pm