Middleboro MA summer camps and programs 2023
The following places in Middleboro  MA have summer camp and programs
Updated  2023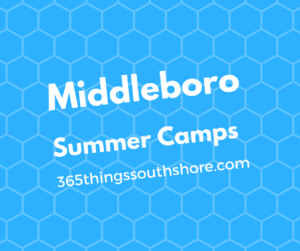 Established in 1927, Camp Avoda provides a safe, enriching summer camp experience for Jewish boys ages 7-15. With more than 80 successful camping seasons, we are proud of our strong track-record in fulfilling the mission of our founding fathers and in enabling boys to learn, share, and grow while acquiring lifelong skills and friendships.
Camp Yomechas is located on the banks of Lake Tispaquin. This 32.5 acre site features brand new camp lodge, kitchen, and bathhouse; a waterfront with canoes, sailboats, rowboats, funyaks and our motorboat, "Big Ed;" shelters, bunkhouses, a large recreation building, two swimming pools, a basketball court, ball field, horse stables, trails, archery range, ropes course, and a recreational field.
Camp Yomechas offers many different programs throughout the day to enrich your child's life in a positive way.
Two Pools & a Lake
Recreation Swim Time
Archery and Sports
Arts & Crafts and Team Building
Musical Sensory Garden
Reading Loft, Library, and Natures Theatre
Horseback ($ – See Circle Y village in the brochure)
Transportation ($)
Camp T-shirt (1 per camper)
OFFERINGS
ROPES COURSE
Led by trained instructors, youth work on developing confidence, teamwork and cooperation. The course includes logs, swings, tires, ropes and cables, with both high and low elements. The course is inspected and certified annually.
SWIMMING
With 2 pools and Lake Tispaquin waterfront, campers will take part in recreational swim and boating activities. All activities are closely monitored by trained lifeguards and counselors.
ARCHERY
Certified staff teach basic skills and proper safety procedures.
ARTS AND CRAFTS
A variety of exciting projects are planned and may include tie-dying, gimp and much more.
SPORTS
Emphasis is on active participation and includes basketball, soccer, t-ball four square and many others.
STEM
Activities that nurture their curiosity, inspire creativity and teach them how to succeed.
THEME WEEKS
Theme weeks will be held each session, activities will be planned surrounding these themes. Information will be sent home so that parents may help their child be involved as much as possible.
WEEK 1
6/26
6/30
WEEK 2
7/3
7/7
WEEK 3
7/10
7/14
WEEK 4
7/17
7/21
WEEK 5
7/24
7/28
WEEK 6
7/31
8/4
WEEK 7
8/7
8/11
WEEK 8
8/14
8/18
WEEK 9
8/21
8/25
WEEK 10
Do you have a child that loves to be outside? We have the perfect spot for your child to spend time during breaks from school. Vacation week and Summer Camp will include plenty of chances to dig in the garden, spend time with our animals, make crafts and play all while enjoying the beautiful 120 acres of Soule Homestead!   check out  2023 dates here
2023 Camp Soule Registration Information
We are looking forward to another summer of fun on the farm! Online registration opens March 1st at 10am for Soule Homestead members and March 15th for non-members. Spaces are limited and fill quickly. If you have any questions about camp programs, financial assistance options, or to be added to our camp wait-list, please contact Jim at: director@soulehomestead.org.
Itty-Bitty Buds- June 2023 Program (Ages 3 1/2-6)
Camp Soule 2023- Half Day Sessions (Ages 4-6)
Camp Soule 2023- Full Day Sessions (Ages 7-10)
Teen LIT (Leader-in-Training) Summer Program (Ages 12+)
Soule Homestead's LIT program is a free volunteer program for motivated teens over the age of 12 to help on the farm. Activities may include property up-keep, landscaping, animal care, and organic gardening. Our LIT program is a great way for teens to learn new skills and build friendships. All participants will receive an orientation at the beginning of their first shift. Each teen can sign up for a total of 6 shifts over the summer. Again, there is no fee for teens that are volunteering. If you have any questions, please contact Jim at director@soulehomestead.org.
Teen CIT (Counselor-in-Training) Summer Program (Ages 12+)
Soule Homestead's CIT program is an unpaid, volunteer opportunity for mature teens. It is an experience in farm/nature-based skill training and child care/teaching experience. CITs work alongside our summer camp staff as volunteers and share their love and knowledge of farming and nature with our younger campers. CITs develop bonds with campers, assist with camp activities, crafts, games and farm chores. CITs are assigned to a group of campers (4-6yrs or 7-10yrs) based on their age, maturity level, and availability. Limited spots are available. Email Jim at director@soulehomestead.org if interested, include your child's name, age, availability and preference for working with younger or older children.
If you are looking for summer camp in other towns besides Middleboro  MA check out the South Shore Boston Summer Camp guide.