Pembroke MA summer camps and programs 2023
The following places in Pembroke  MA have summer camp and programs
Updated for 2023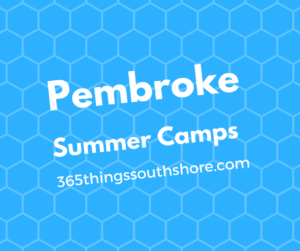 For children entering grades 1 – 6
Leader-in-Training spots for grades 7 – 9 may be available.
Price: $335
Location: Site To Be Determined
Pembroke, MA 02359
Program Dates: 7/24/2023 – 7/28/2023
Program Times: 9:00 AM – 3:30 PM
Please Note: Location of Camp Invention will be at one of the three elementary schools.
Introducing our 2023 program, Wonder! 
Give your young innovator an inspiring, action-packed summer adventure! All-new, hands-on challenges will spark their curiosity and build their confidence as they jump into limitless STEM fun with opportunities to imagine, plan, experiment and create. Read more about what your camper will do each day at camp:
PROBLEM SOLVING
Campers explore physics, design engineering and art as they build their own mini skate park, create DIY riders, personalize their mini skateboards and try out challenging features like ramps, bowls, jumps and rails.
CREATIVITY
To create an epic celebration, campers become event planners who engineer light-up party hats, use the science of color to create a bubble art banner and invent a Party Assistant to help bring their plans to life.
PERSISTENCE
Campers transform their own robot into a one-of-a-kind animatronic stuffie, and then use inspiration from nature and the power of intellectual property to protect their creation from an idea-stealing Copy Cat.
ENTREPRENEURSHIP
Ideas pop up as campers launch their own pop-up business, make smart financial decisions, and use entrepreneurship skills and creative strategies to attract customers with the ultimate pop-up event.
Welcome our Summer Happenings Full-Day  Program at Bryantville Elementary School 8:30AM-3:30PM
Registration will open on March 6th. 
The Summer Happenings Program consists of three 2-week sessions with the option to sign-up for a week, a session, or the entire summer! . Our program is offered to children in kindergarten through sixth grade; however they are separated into groups by their grade for age-appropriate activities.  The groups rotate to various stations throughout the day to participate in a variety of activities with access to air-conditioned classrooms, a gymnasium, and outdoor spaces surrounding Bryantville Elementary School.
DROP-OFF/PICK-UP
• DRIVE THROUGH DROP-OFF AND PICK-UP
• Drop-off 8:30-8:45 AM
• Pick-Up 3:15-3:30 PM
• Drive around the back of the School past the playground . Summer Happenings staff will be there to check your child in.
• Please do not allow your child to exit the vehicle until a Summer Happenings staff has check your child in
• If you will have multiple family members or friends dismissing your child, please remind them to roll down their window and be ready to present their photo ID. No child will be released if a valid photo ID is not presented by an authorized dismissal person.
Annual Summer Happening's Membership Fee of $30.00 and a $75.oo per session/per participant is payable in full at time of registration. 
6 weeks
6/26-6-30
7/3-7/7
7/10-7/14
7/17-7/21
7/24-7/28
7/31-8/4
Hidden Hollow Farm in Pembroke MA, on Boston's South Shore, offers children from beginners to advanced a safe and friendly place to learn and further develop their riding skills. All on our beautiful 18-acre family farm.
The proper and safe way to lead, groom, saddle, and mount a horse or pony is taught. As well as how to stop and steer a horse while riding. In addition horse anatomy, about related tack, horse care and feeding will be discussed. And lots of games—on the ground with horses, as well as in the saddle—are played.
Sign up now!
Morning Half Day Program: 8:30 AM to 12:30 PM $375/week
Afternoon Half Day Program: 1:00 PM to 4:30 PM $375/week
Full Day Program: 8:30 AM to 4:30 PM $575/week
What your child will learn:
Leading
Grooming
Saddling
Mounting
Stopping
Steering
Safety
Horse Behavior
Feeding and Care
Horse Tack
Horse Anatomy
Games on Horseback
Advanced students can work on bareback, jumping, dressage.
Advantages to riding:
Trust
Self Esteem
Friendship
Social Skills
Problem Solving
Work Ethic
New for 2023:
Nature Hikes
Friday Horse Shows
Photo of the Week Competition
Fitness/Yoga
Half-day Week Program is perfect for the younger child who wants to be around animals and learn in a safe environment.
Full-day Week Program is dedicated to furthering skills, bareback riding, trail riding, and lots of horse fun. Advanced riders can work on jumping, cross country or dressage skills.
Horsemanship builds self-esteem, confidence, friendship and trust.
Check Out Our Summer 2023 Offerings, Registration Open Now!
All of our Summer 2023 dance camps, intensives & workshops are taught by qualified dance educators and award-winning choreographer and/or performers. Our half-day dance camps and half and full day intensives run the full week (unless otherwise noted). Our Pop Up Camps will be 2-3 Days. Master Classes are taught by professionals with in-depth experience and are open to all dancers in the community
Registration is now open for Etoile's 2023 Summer Programs! The schedule is flexible to accommodate your summer plans. Students have the option to register each week separately, allowing families to choose to participate in the program if and when the schedule works. Our curriculum ensures that students have a great experience each week, whether they attend one day, one week or the entire summer. All levels are welcome!
At World Cup Soccer Camp we aren't offering any pie-in-the-sky promises or candy-coated lines of encouragement. We simply tell our campers this: If you want greatness, then you must earn it through old-fashioned hard work and sacrifice. This may not be what everyone wants to hear, but it is the truth. However, we believe that through hard work and sacrifice our campers will eventually develop the Edge, which is an inner-confidence of knowing you have worked harder than your opponent and therefore you are going to win.
World Cup Soccer Camp is not for everyone. It is only for players who want to be challenged, athletes who want to be the best they can be and understand that success only comes through hard work and sacrifice.
July 10th – July 14th, 2023  9:00am – 2:00pm
Hobomock Fields (Learning Lane, Pembroke) AGES  Boys & Girls entering grades 1-2, 3-5  Separate Boys and Girls Divisions
July 17th – July 21st, 2023  9:00am – 2:00pm
Hobomock Fields (Learning Lane, Pembroke)  AGES  Boys & girls entering grades 3-5 and 6-8  Separate Boys and Girls Divisions
SUMMER PROGRAM – MULTI-SPORT
*DAILY DROP-IN OPTION AVAILABLE WITH 24-HOUR NOTICE!*
City Arena will host a 7-week multi-sport program this summer of 2023 starting on June 26th. The program will be full of a variety of sports and activities where kids ages 5 to 12 can come run around with friends and have FUN. Sports and activities, which will be run by City Arena staff, will range from some soccer, basketball, dodgeball, pickleball, lawn games, flag football, and more!
Programs will run from Monday to Thursday each week from 9:00 am to 12:00 pm. We will do a small snack break and also offer concessions at a small fee.
June 26th to June 29th –
July 10th to 13th –
July 17th to 20th –
July 24th to 27th –
July 31st to August 3rd –
August 7th to 10th –
August 14th to 17th
SUMMER PROGRAM – CITY CRAFTS
City Arena will host a 7-week arts & crafts program this summer of 2022 starting on June 27th. The program will feature a variety of arts & crafts activities and projects where kids ages 5 to 14 can come and have FUN with their friends.
Programs will run from Monday to Thursday each week from 9:00 am to 12:00 pm. $190.00 per week. There will be a daily drop-in option for this program.
Register by week below –
June 27th to June 30th –
July 11th to 14th –
July 18th to 21st –
July 25th to 28th –
August 1st to 4th –
August 8th to 11th –
August 15th to 18th –
SUMMER CITY CRAFTS – DAILY DROP-IN REGISTRATION
Welcome to Camp Pembroke, a spirited all-girls Jewish overnight camp! At Pembroke, we are devoted to empowering each young woman to be herself, try new things, and cheer on others. Pembroke is one of three camps in the Cohen Camps family.
If you are looking for summer camp in other towns besides Pembroke  check out the South Shore Boston Summer Camp guide.