Randolph Night before the Fourth Parade & Fireworks 2018
Randolph will be having the  'Night Before the Fourth' Parade and Fireworks celebration in on Tuesday  July 3rd.
Check out the July 4th fireworks for this year around Boston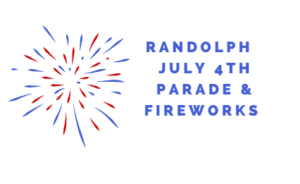 Musical acts include famed Mummers from Philadelphia and marching bands from Minnesota. "It's not to be missed. This year we have the greatest number of musical acts we have ever had in the parade," said Marc Craig, the 'Night Before the Fourth' Parade Coordinator. The Randolph High School band and color guard will lead the parade. Other participants will include Randolph Senior Olympics winning medalists, costumed characters, classic cars, police cruisers, fire trucks and community floats. There are more than eleven new acts including – Gooversity, jazz bands, Chinese Lion Dancers and Benkadi Drum and Dance.
The parade will begin at 7 p.m. with fireworks at about 9:30PM. Funds raised through voting for the "Honorary Mayor" for the July 3rd celebration help to pay for the parade. After an exciting "Honorary" mayoral race, Sheila Tingle, mother of Astronaut Scott Tingle, won with 5524 votes. Overall the fundraiser raised $8,864 for the 'Night Before the Fourth' Parade.
WHERE & WHEN:
7:00 p.m. – Parade kicks off at the Higashi School, proceeds south on North Main Street for 1.5 miles, ending at Randolph High School.
9:30 p.m. – Fireworks, sponsored by the Town of Randolph and Randolph Firefighters Local 1268
*To watch band performances, the best viewing is around Crawford Square. Spectators looking for a quieter spot may watch from the stretch of North Main Street between the Simon Fireman housing and Powers Farm