February School Vacation Week Camps and Programs 2019
Here are February vacation camps and programs 2019  Check out the day by day guide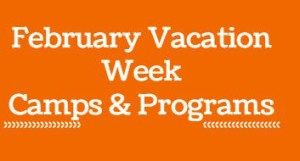 Different projects each day! Ages 6-12, bring a nut-free snack and lunch. Camp runs from 9am-1pm Mon. – Fri.
Monday 2/18 – Kaleidoscope, Fish Prints, Paint a Panel, and Slime!
Tuesday 2/19 – Blow Art, Cactus Rocks, Paint a Panel, and Slime!
Wednesday 2/20 – Monoprints, Fizzy Prints, Paint a Panel, and Slime!
Thursday 2/21 – Galaxy T-Shirts, Decorate Coffee Mugs, Paint a Panel, and SLime!
Friday 2/22 – Marbleizing Paper, Tile Coasters, Paint a Panel, and Slime!
Creativity and individual development thru hands on learning.
Ages: 6-13 Years Old
Choose any option Monday thru Friday
Session: 9am – 12pm
Option 1. Drawing & Painting on Wood
Option 2. Dinner Plate & Mug Set
Option 3. Mosaic Madness
Option 4. Fused Glass & Party Animal Ceramic Figure
Pack a drink & snack! NO NUTS.
Sign up for 1 day, a few days or for the full week.
Milton Parks and Recreation will be running a February vacation baseball clinic, hosted by John Kostas, for children ages 5-11. Daily baseball instructions will focus on hitting, throwing, fielding, base running, and games. This will be held at the Milton High School Field House on February 19th – February 22nd. Ages 5 & 6 will go 8:00 a.m. – 9:15 a.m., and the cost is $60. Ages 7-11 will go from 9:30 a.m. – 11:00 a.m., and the cost is $80.
February Vacation Week Program
Monday – Friday, February 18-22
9:00am-2:30pm
Ages 6-10 years
Investigate Things with Wings as we discover and explore the natural world through hands-on activities.  Fees: $70/day Members; $85/day Non-Members
Camp Dates for Winter 2019 February 19, 20, and 21 (Tues., Wed. &/or Thurs.) from 9am to 1pm
Children are to bring their own lunch.
The cost is $40/day per child -or- $105 for 3 consecutive days.
NO MEMBERSHIP REQUIRED
Your kids, ages 4 and up, will enjoy open gym time on the rock wall, the trapeze swing with the foam pit and the air tumble trak, along with playing sports, games, gymnastics, obstacle courses, arts and crafts and more. We supply the snack, you supply the lunch.
Simply call or email to sign up. Please tell us your child(ren)'s name(s), age(s) and the day(s) they will be coming. Print out the registration form and either mail it in or bring to camp.
Winter Theme: Animal Olympics
Are you ready to light the torch on another Olympic season? What if animals competed? Who would take the gold medal? Join us as we find out and test our own athletic abilities.
Ages: 6-10 year olds  Dates: February 19, 20, 21, 22 (daily registration) Time: 9am – 4pm   Cost: $40/day for Zoo Member; $45/day for Non-member
Full Day:
Bring your snacks & lunch (please try to avoid peanut products)
Backpacks/Bags should be clearly marked and include nutritious snacks, lunch and drinks.
Dress according to the activity of the day. SNEAKERS ONLY! We spend free time in the gym playing games.  **This program runs Tuesday-Friday**  You have the option to attend all 4 days or single days
Survival of the Fittest
February 19, 20 & 21, 2019
Our next program will be offered Tuesday, February 19 through Thursday, February 21, 2019. Join us to learn more about the adaptations and strategies that plants and animals use to survive all through the winter. Using games, art projects, outdoor adventures, and more, we will explore and learn together! Registration forms are available for download below. Space is limited and the program generally has full enrollment before the vacation week begins.
It may be winter, but that won't keep us indoors! At Mass Audubon's North River Wildlife Sanctuary in Marshfield, the February Vacation adventures will highlight the outdoor joys only winter can provide. Winter beachcombing, searching for animal tracks in the snow, crafts, games, and fireside s'mores are just some of the activities that will keep your kids energized, entertained, and even educated about how plants and animals weather the cold.
This week will be full of fun activities and awesome art projects. Painting, drawing, 3D and more! Flexible sign up – spend a day or two with us, or join us for the entire week! Bring a snack. For ages 6-9 with Marion Carlson. 9:30am-12:30pm each day. Flexible sign-up – spend a day or 2 with us or an entire week.
Winter Wonderland
Whether your camper is attending one day, five days or somewhere in
between, he/she is sure to have an Arctic blast!