Mary Kay Beauty & Skin Care by Donna Holiday Gift Ideas
Mary Kay was founded by a woman named Mary Kay Ash. See started this company 56 years ago the week after her beloved husband passed away. It was her dream to start this company. She believes all women should live their dream to the fullest.   I started my dream and I am hoping all women start their dream.  Local  South Shore  area  independent beauty consultant  Donna Lawrence    can help you with your gift giving needs as well as get you  in prime condition for Holiday  parties.  You can check out Donna's Mary Kay page to order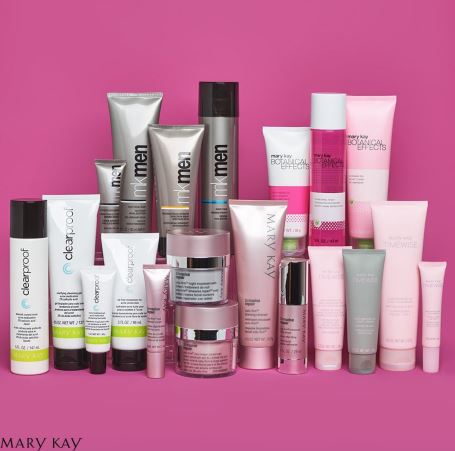 Donna Shared
This is a company that was started by a woman and run by a woman. This company cares about the environment. The production plant has zero waste. Even the peanuts that orders are packed in can be dissolved by running water on them.  They have the greatest skin care regimen for all types of skin. The makeup line is amazing. I personally can not leave my house without it.
Check  out the South Shore Boston Holiday Gift Guide 
Check out  the best sellers 
Mary Kay® Oil-Free Eye Makeup Remover
The skin around the eyes is the most delicate skin on your face. All the more reason to use a makeup remover that gently removes all types of eye makeup, without leaving skin feeling greasy.
TimeWise Miracle Set 3D®
TimeWise Miracle Set 3D® helps interrupt triggers that can cause your skin to look older before its time. Powered by our exclusive, patent-pending Age Minimize 3D® Complex, the set supplies you with a three-dimensional approach to younger-looking skin. Defends against age-accelerating free radicals on skin with multiple antioxidants. Delays the look of premature skin aging with broad spectrum UVA/UVB protection. Delivers visible improvement of multiple signs of skin aging in just four weeks,1 with more results over time.
Clear Proof® Deep-Cleansing Charcoal Mask
Enjoy clearer-looking skin with the newest addition to the Clear Proof® Acne System. The triple-action mask deeply cleanses skin, immediately reduces shine and features an effective complex of botanical extracts to help clear the way to beautiful skin.
The mask is formulated with activated charcoal, an ingredient so powerful, it can bind up to double its weight in pore-clogging impurities. Think of it like a powerful magnet withdrawing dirt and debris from deep within pores. Plus, mineral clay ingredients, kaolin and bentonite, boost the mask's absorbency. You'll love how the mask soaks up excess oil to deliver a smooth, matte appearance.
If you suffer from problem skin, you may have experienced dark spots and lingering discoloration. This multitasking mask was formulated to help with that too! Clear Proof® Deep-Cleansing Charcoal Mask contains honeysuckle and navy bean extracts shown to target the appearance of skin discoloration.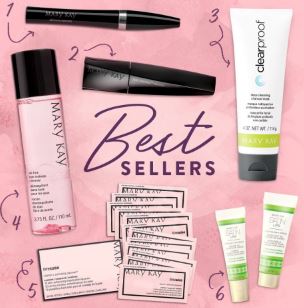 Mary Kay® Extra Emollient Night Cream
Factors like temperature, humidity, age and hormones can upset the skin's moisture balance. Experts recommend optimal moisturization for all skin types to leave skin soft, smooth and youthful-looking. Mary Kay® Extra Emollient Night Cream, a fragrant, translucent moisturizing cream, helps maintain the natural moisture of the skin and replenishes hydration in dry areas. It is excellent for dry patches, especially on hands, elbows and feet.
Mary Kay® Hand Cream and Lip Balm Set
Delight your senses with luxurious textures and irresistible scents. These decadent hand creams and moisturizing lip balms come in three unique scents. Gift them to your favorite ladies according to personality, or collect all three for your own holiday season pick-me-up. Deliciously scented, delightfully packaged and designed to be loved by all!
Coconut Mousse: Light, airy and oh-so-enticing. Features notes of airy coconut, jasmine petals and rich cacao. A perfect present for the sassy sophisticate.
Berry Parfait: Dreamy, creamy and fresh. Features notes of pink strawberry, raspberry and vanilla absolute. An ideal gift for the romantic dreamer.
Citrus Sorbet: Sparkling, sweet and full of zest. Features notes of bergamot, apple blossom and amber. A delightful choice for the lively free spirit.
You can check out Donna's Facebook page