Norex by Mila Holiday Gift Ideas
Norwex is  company that believes in
Improving quality of life by radically reducing chemicals in our homes
.   Local Massachusetts consultant
Mila Caraballo
can help you with your gift giving needs.
Norwex does not sacrifice effectiveness or sustainability for our safer products and you shouldn't either.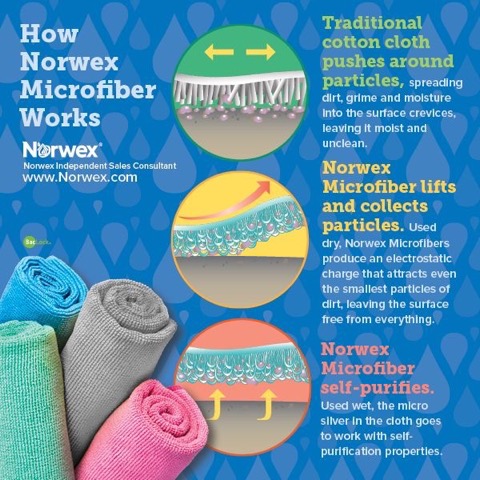 Norwex Microfiber cleaning clothes, towels, and mop accessories were developed with Baclock technology to support mechanical cleaning by helping to remove 99% of bacteria with just the addition of water.
So what is Baclock you ask? It is a unique technology that combines an antibacterial silver-based agent with Norwex microfiber to inhibit bacterial growth and odor.
Over the last several years, Norwex has expended beyond our must have microfiber clothes. Take a scroll through my shopping link- there is something for everyone on your holiday shopping list!
I would love to be your Norwex lady! Thank you for your patronage. I wish you and your family a very wonderful holiday season.