South Shore Boston Weekend Events Saturday May 20th & Sunday May 21st
Happy May weekend! what a fun weekend ahead several touch a trucks, a carnival, spring festivals and much more going.
subscribe to our updates to keep up to date on family events on the South Shore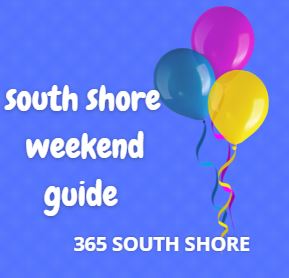 Schedule your massage with Relaxation Works Spa in Taunton
South Shore Roller Derby  June 2nd save the date 
Seltzerland in Boston 2023  Coming June 17th save the date 
Get creative at Norwell board & brush
Want to learn a new skill welding and metal art  Women and Machine in Plympton is a local trade school
Do a movie or karaoke birthday party at Boston Studio Rental in Stoughton 
Rustic Marlin  Shop their Decor  local shops in Hanover  & Mashpee
Hela Soul  Eat, Gear, Fitness Alternative & Holistic Health Service
Blue Bumble Bee Creations Wooden Flowers
South Shore Pottery Shop has gone mobile  birthday parties, creative nights 
Book your spring photos session with Amanda & Bella Photography 
South Shore Summer Camp Guide  reach out to get listed 
South Shore Sport center Summer Soccer Camp 
Where to Walk and Hike and Get Fresh Air on the South Shore Boston including Stroller Friendly tips  
Saturday  May 2oth
Dinosaurs Among Us at Roger Williams Zoo in Providence RI 9am 
Children's World Canton Open Play 930-3pm
New England Aquarium discount tickets 9-5pm  as low as $28 normally $37 
Kidz Wurld  North Attleboro Open Play 930am   
Montclair May Festival 2023 in Quincy MA 10am
Soule Homestead Education Center in Middleboro MA Sheep Spring Festival rain or shine! 
Nova Indoor Trampoline Park  & Arcade Plymouth 10am 
Space Adventure Traveling NASA Show   Boston 10am
Disney Immersive Experience  Boston 10am
Capron Park Zoo  Attleboro 10am
Buttonwood Park Zoo New Bedford 10am
Rhododendron Festival at Heritage Gardens  & Museums  Sandwich  DRIVE WORTHY  10am
Canton Heritage Festival  10am rain or shine 
Escape Room Kingston Collection 11am
Brockton Greek Food Festival 11am
Braintree Craft Fair  11am indoors
Sharon Youth Baseball & Softball Carnival 1pm
Carousel Roller Skate in Whitman open skate 2pm 
South Shore Eco Fest Cohasset 2pm MOVED TO SUNDAY 
Springham 2023 in Hingham MA 3pm
Lion King at Woodward School in Quincy 7pm
Movies under the Stars Stars Drive in Taunton   dusk/8pm
Live Music at Local Bars & Restaurants 
If you're looking for some creative backyard toys,
we've been compiling a list that includes options for all ages here:
Sunday May 21st
New England Aquarium discount tickets 9-5pm  as low as $32 normally $37 
Dinosaurs Among Us at Roger Williams Zoo in Providence RI 9am
Children's World Canton Open Play 930-3pm
Kidz Wurld  North Attleboro Open Play 930am   
Moms Club of Easton Family fun fest 930 & 1pm 
Nova Indoor Trampoline Park  & Arcade Plymouth 10am NEW PLACE 
Rhododendron Festival at Heritage Gardens  & Museums  Sandwich  DRIVE WORTHY  10am
Capron Park Zoo  Attleboro 10am
Buttonwood Park Zoo New Bedford 10am
Space Adventure Traveling NASA Show   Boston 10am
Disney Immersive Experience  Boston 10am
Dave & Busters Arcade  Braintree 11am
Escape Room Kingston Collection 12pm
Brockton Greek Food Festival 12pm
The Taste Of SouthCoast Food Festival 2023 New Bedford MA 12pm
Sharon Youth Baseball & Softball Carnival 1pm
South Shore Eco Fest Cohasset 1pm CHANGED FROM SATURDAY 
Carousel Roller Skate in Whitman open skate 2pm 
Lion King at Woodward School in Quincy 2pm