Canton MA summer camps and programs 2023
The following places in Canton MA have summer camp and programs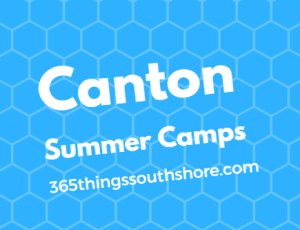 Updated for 2023
For over 20 years, Behn has been growing the game throughout Eastern Massachusetts. Located just south of Boston in Norfolk County, Galvin Middle School is a great spot for boys and girls, ages 8-16, of all abilities to improve their basketball skills!
The Complete Skills Camp helps players of all abilities develop athletically, refine fundamental basketball skills and enhance their skill set at the post, wing or guard position.
HIGHLIGHTS INCLUDE
Emphasis on fundamentals and focus on proper shooting technique
Learning team play on both offense and defense
Official Behn Camp T-shirt
COMPLETE SKILLS CAMP
Check-in: Monday from 8:30am-9am
Closing Ceremony: Friday at 2:30pm. Departure immediately following.
Full Day Hours: MON-FRI 9am-3pm
JUNE 26-30, 2023
Check-in: Monday from 8:30am-9am
Closing Ceremony: Friday at 2:30pm. Departure immediately following.
Full Day Hours: MON-FRI 9am-3pm
Welcome to the  Wild at Art   Nature Camp
Give your child the chance to experience the  transformative power of art and nature.
Our unique camp setting—part wildlife sanctuary, part art museum and studio—inspires creativity,
promotes well-being, and enhances connections to nature. We provide a safe, fun-filled camp
experience specially designed to nurture a child's happiness and sense of wonder.
Campers ages 4.5–14 have fun and build lasting  friendships while naturalists, teaching artists,
and trained counselors lead them in outdoor  explorations and creative art projects, including
kiln-fired pottery, painting, mixed media,  printmaking, and more.
2023 Camp Sessions & Dates
Sessions are divided into groups based on camper ages.
Mini-Camps
Two-day sessions • 9:00 am–3:00 pm
Age Groups 4.5–6 and 7–8
July 5–7 | Art Immersion: Wild Painting
Age Groups 9–10 and 11–13
July 5–7 | Aquatic Adventures
One-week Camps
Monday–Friday • 9:00 am–3:00 pm
Age Groups 4.5–6 and 7–8
June 19–23 | The Lorax: Being Nature's Superhero
June 26–30 | Clay-mazing Treasure Hunters
July 10–14 | That's Wild: Owl Extravaganza
July 17–21 | Crucial Keystone Critters
July 24–28 | That's Wild: Bug Safari
July 31–August 4 | That's Wild: Birds of Prey
August 7–11 | Amazing Amphibians & Remarkable Reptiles
August 14–18 | Painting & Pollinators
Age Groups 9–10 and 11–13
June 19–23 | Nature's Serenade: Acoustic Ecology
June 26–30 | Owl Ecology & Art
August 7–11 | Painting Immersion: Nature's Palette
August 14–18 | Build, Design, and Create: Exploration in The Nest
Age Group 11–14
Weekly sessions | Taking Flight: Unleash Your Creativity at The Nest
Two-week Specialty Camps
Monday–Friday • 9:00 am–3:00 pm
Age Groups 9–10 and 11–14
July 10–21 | Ceramics & Pottery Inspired by Nature
July 24–August 4 | Nature's Canvas: Painting, Nature Journaling, & Field Biology
Counselors-in-Training (CIT)
Ages 14–15
For high school students who are enthusiastic about camp, nature, and art, the CIT program develops valuable leadership and teaching skills. CITs are an important part of our camp team, contributing to the overall safety and well-being of our campers. All CITs commit to at least two weeks of camp and a mandatory training day on June 16.
Must submit an application to register; limited spaces available.
Sliding Scale Pricing & Financial Aid
At Mass Audubon, we are committed to ensuring that every family that wants their child to experience the friendships, community, confidence, and connection to nature that takes place at summer camp should have the opportunity to do so. To that end, we have long made scholarship funds available to support families facing financial barriers to sending their children to camp.
We are expanding this effort by providing a sliding scale pricing structure, which will remove more financial barriers and expand access to camp for families in an easy and dependable process.
This year's theme is: THE 5 ELEMENTS!
Earth, Wind, Fire, Air, and what else, you make ask…Well the COMMUNITY of course!
that is our magical Fifth Element!
Kids Camp 2023 will be held Monday, July 10th through Friday, July 14th!
Blast Off Program
Since 1972, the Blast-Off Program has provided a memorable first camp-like experience! Our goal is to provide opportunities for children to have fun, gain self-confidence, and develop their social skills through group games, arts and crafts, sport activities, and more. In addition, special guests come to educate and entertain.
Online registration closes two weeks prior to the start of each session.
Fee Per Session: $135.00 RES $145.00 NON RES
Please pack a snack for morning
Extended Day Notice:
Extended day participants please plan to pack a lunch!
Discounts
– Save $5 when you register a sibling for the same session.
– Save $5 on each additional session you register your child.
– All discounts are applied upon check out.
No Program on July 3rd & July 4th
Late Pick-up Fees for Camps and Programs:
Pick-up after the designated pick-up time will result in a $20 fee for the first 20 minutes. An additional $20 fee will be charged for each subsequent 30 minute period.
Camp Weeks – Each Week is a New Theme!
Blast Off Themes:
Session 1 June 26-July 30: Celebrating America Week
Session 2 July 5-July 7: Animal Kingdom Week
Session 3 July 10-July 14: All About Me Week
Session 4 July 17-July 21: Under the Big Top – "Circus Week"
Session 5 July 24- July 28: Disney Week
Session 6 July 31-Aug 4: Under the Sea Week
Session 7 Aug 7-Aug 14: Down on the Farm Week
Session 8 Aug 14-Aug 18: Superhero Week
Edge Summer camp 
The Edge provides a variety of experiences that meet the unique needs and interests of middle school participants. Each day consists of trips that include outdoor activities and regional attractions.
Scroll down to forms for Parent & Guardian Handbook.
Fee Per Session: $350.00 RES $360.00 NON RES
Late Pick-up Fees for Camps and Programs: Pick-up after the designated pick-up time will result in a $20 fee for the first 20 minutes. An additional $20 fee will be charged for each subsequent 30 minute period.
This is not a drop-in camp: Please check with Canton Parks and Recreation prior to registering if your child/children cannot stay for the entire day of camp.
Regional Attractions (not listed in order)
Week 1: July 10th-July 13th
Urban Air – Breezy Picnic – P&L Paint Ball – Water Wizz
Week 2: July 17th-July 20st
APEX Entertainment – Kimbell Farm – Purgatory Chasm State Park + Pool Day – Cape Cod Inflatable
Week 3: July 24th-July 27th
Pinz Bowling – United Skates of America – Boston Paintball – Brown Stone Adventure Park
Week 4: July 31st-August 3th
Starland – Boundless Adventure – Blue Hills Hiking + Pool Day – Six Flags New England
Week 5: August 7th-August 10th
Xtreme Craze – Breezy Picnic Grounds – Boston Paintball – Canobie Lake Park
Baseball Camp
07/17/2023 – 07/20/2023
09:00 AM – 03:00 PM
Baseball camp welcomes all ages and skill levels. These four days will be dedicated to top level instruction covering all baseball fundamentals. We will be organizing daily baseball games and instructional drills.
This camp will give campers the self-assurance to play with confidence, whether they're stepping onto the diamond for the first time or have been playing for years and want to hone their skills. Our expert coaches instruct beginners in the basics of throwing, catching and hitting, while fine-tuning experienced players' abilities so they master their positions.
Pequitside Day Program
Pequitside Day Program:
Full day program for children entering Grades 1-6 (fall 23′)
Since 1972, Pequitside Day Program has provided children with the opportunity to enjoy their summer days with the Canton Parks and Recreation staff!
Participants will participate in arts and crafts, sports, and games based on a variety of popular themes! The staff creates a fun experience for all participants with an emphasis on teamwork and community building! The program is located at Pequitside Farms and the participants utilize the athletic fields, playground and beautiful trails on this unique property.
Viking Multi Sport Camp
08/14/2023 – 08/18/2023
Viking's Multi-Sports Summer Camps are a fun variety of sports including soccer, basketball, baseball, flag football, dodgeball, kickball, capture the flag, floor hockey, team handball, watermelon, reindeer tails, and many other sports, gym games, and camp activities. Our goal for every camper is to make sure they have the most fun ever in a safe environment. No screens. Just lots of sports, games, running around, and tons of fun! At all of our Multi-Sport Camps, the week concludes with Tournament Day! All Viking campers will receive a Viking T-shirt and trophy!
Viking Ninja Warrior
08/07/2023 – 08/11/2023
Your kids will stay active at the Viking Ninja Warrior Camp! This high energy camp is where boot camp meets Ninja warrior. At these camps, kids engage in a variety of activities that improve cardiovascular fitness, strength, and agility. During each day, kids will learn and practice specific sets of exercises that will help them tackle the Viking Ninja Warrior obstacle course at the conclusion of each day. Athletes will find themselves leaping from the ascending plyo boxes, bounding between quintuple steps, and even scaling the wall located in our ENORMOUS obstacle bounce house! Fitness is made fun by supportive coaches who engage the campers ensuring everyone stays on task and improves. All Viking campers receive a T-shirt and trophy!
Canton Soccer School – 29th Season – 2023
Canton Soccer School will hold its 29th session this summer from July 31st – August 3rd, 2023. This year's camp site will once again be the Canton High School Athletic Complex- 900 Washington St., Canton, Massachusetts.
Canton Soccer School a four-day camp (Monday-Thursday) with a make-up day (Friday.) The camp hours are 8:30am-2:30pm.
Our mission is to provide a fun, exciting four days of soccer training and games that will bring our vibrant soccer community together for a week of passion, friends and competition in the world's game. We bring together players of all levels- from those with no experience to those with lofty goals of high school, college and beyond. It is also designed to create a developmental link between the youth soccer players of Canton and the Canton High School Soccer Program. Our Canton soccer community is enhanced by participation in our camp by children from all over our region.
weekly camp
waiting for 2023 dates
Nike Junior Golf Camps is proud to offer top-notch instruction programs in Boston at Brookmeadow Country Club. Hosted by Seth Dichard Golf Schools, these full day junior camps are designed to help players of all skill levels improve in a fun, camp environment.
Each camp session runs Monday through Friday, 9:30am to 4:30pm. Under the watchful eye of the Seth Dichard Golf School instructional staff, campers work on all aspects of their games – putting, chipping, bunker play and full-swing. Morning instruction is followed by lunch and then afternoon course play (schedule varies by day, see full details below). Lunch is included for full day campers each day.
NIKE CAMP TOURNAMENT & SKILLS CHALLENGE
The Nike Camp Tournament & Skills Challenge is an amazing opportunity for your child to put the skills they've learned to the test! On the second to last day of camp, our camp director will be putting on a tournament and skills challenge for campers to compete in. This will be a great event with photo opportunities (parents are welcome to attend!) and chances to win special prizes. To register, please select the option to add the Tournament/Skills Challenge at checkout.
HIGHLIGHTS INCLUDE
Three hours of practice with the staff covering all facets of the game; putting, chipping/pitching, full-swing
On-course instruction working on course management, shot selection, rules and etiquette (when available)
Evaluations provided to each student at the conclusion of camp
Games, extended lunch and ice cream on final day of camp
Camper amenity package including a Nike hat, drawstring bag, SRIXON golf balls, camp workbook, and graduation certificate
A healthy and positive learning environment designed to help every camper get better!
Week 1  07/10/2023  07/14/2023
All of the Greg Carter European Hockey Training Camps focus on individual skill development (ISD) to help students become more complete players. Through our unique drills, students will improve their control, agility, reflex, technique, edge, and muscle retention skills. Our ISD approach enables our students to learn each skill in a controlled environment and then apply speed and game situations to complete the lessons.
CAMP DETAILS:
This camp will help you turn the corner on your path to hockey greatness! Our Total Skills hockey camp focuses on individual skill development (ISD) and uses unique on-ice equipment to challenge and motivate skaters. During this camp, you will improve your control, agility, reflex, technique, edge, and muscle retention skills. You'll also learn some offensive and defensive moves, and get a chance to work on your new skills in controlled game situations.
FEATURES:
Each camp "hour" focuses on a specific skill
Instructors assist and encourage students
Students gain confidence as they progress
Camp jersey
Daily scrimmage is a showcase of students' successes
Students have fun!
Sample daily itinerary for 2023 summer camp:
8:30am- 8:50am Arrival / Check in
9:00am – 9:50am Edge control/Over-speed drills/Deke moves
10:00am – 10:50am Stickhandling/Passing/Shooting
11:00am – 11:50am Striding/Forward & backward skating/Agility
12:00pm – 1:45pm Lunch / Stretching / coordination games
1:10pm – 2:00pm Small Area games/ Circuit training
2:10pm – 3:00pm Scrimmage
3:00pm – 3:20pm Pick up / Check out
.Greg Carter European Hockey Training Camps also in Kingston and Hingham as well
App Inventors & Hands-on Electronics
App Inventors
Want to know how the apps work on your phone or iPad? Or do you already have the next great app idea, and just need to know how to make it? In this no-experience required course, we use MIT App Inventor software to make fun, creative apps for Android phones and tablets. We will also explore wireless communication by building custom bluetooth hardware controllers and readouts for our apps. Participants will learn both the programming and design aspects of creating great apps, and have the opportunity to build apps of their own with the support of Circuit Lab instructors.
Hands on Electronics
Tinker with electronics while learning the basics of computer programming. We begin by experimenting with the fundamentals of electronics and circuitry, and step up to projects where our class of young makers will design their own
interactive and programmable devices. Participants use the latest tools including Arduino (for building interactive devices) and Raspberry Pi (for learning about computers and coding) to experiment with LEDs, resistors, motors, and programming. Each class day gives participants the chance to design a hands on project with the guidance of skilled Circuit Lab instructors.
App Inventors
07/31/2023 – 08/04/2023
09:00 AM – 12:00 PM
Metropolis Skating Rink $190.00 Res, $190.00 Non-Res
Hands On Electronics
07/31/2023 – 08/04/2023
01:00 PM – 04:00 PM
Metropolis Skating Rink $190.00 Res, $190.00 Non-Res
App Inventors and Hands on Electronics-Combined Class
07/31/2023 – 08/04/2023
09:00 AM – 04:00 PM
Metropolis Skating Rink $345.00 Res, $345.00 Non-Res
If you are looking for summer camp in other towns besides Canton   Massachusetts , check out the South Shore Boston Summer Camp guide.