Halifax MA Summer camps and programs 2023
The following places in Halifax MA have summer camp and programs
Updated for 2023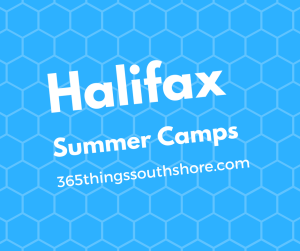 waiting for 2023 info
This Summer (2022) Silver Lake Summer Hoop Basketball Camp will be hosting 3 weeks of SLAM DUNK fun and excitement at two separate locations, Halifax Elementary School (Halifax, MA) and Silver Lake High School (Kingston, MA). All campers will be given a free camp t-shirt and basketball and we provide free unlimited "Bug Juice" during the three camp weeks. Bug Juice is our signature drink that all of the kids love and helps to keep them hydrated! Campers are welcome to bring their own packed lunch or they can purchase lunch from us! We will be serving (everyday) Pizza $2.00 per slice, Gatorade $2.00 each, Bottled Water $1.00 each, and as mentioned above, our famous "Bug Juice" is always free. In addition to the free items for campers, both locations (Halifax Elementary School and Silver Lake Regional High School) feature indoor and outdoor courts, unique awards, perfect practice tips, experienced coaches and counselors who are CPR and First Aid Trained, Medical Trainers on site at both locations, and of course games, games, GAMES!!!
Summer Program (July and August)
Each week during our summer program we have fun filled themes, activities, field trips and special guests to make our Summer Program Fantastic! This program is open to all full time and part-time families enrolled in our program during the year. This program is also open to families who want to keep their child busy during the summer! Families are required to pay a summer camp fee. More information can be obtained by contacting the Center. Families enrolled will receive a summer camp packet in the spring.  also located in Pembroke and Kingston as well
If you are looking for summer camp in other towns besides Halifax MA check out the South of Boston Summer Camp guide.