Trinity Episcopal Church Spring Carnival 2022 in Canton MA
The Trinity Episcopal Church Carnival is coming to town Memorial Day weekend  and the first weekend of June  May 27th -May 30th and  June 3rd-June 5th   with games, food and amusement rides for the entire family.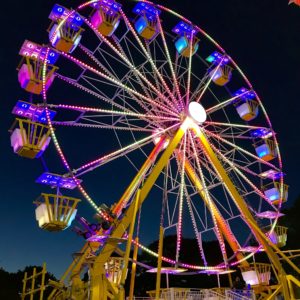 There will be fun rides for all ages, games for all skill levels, and fun carnival foods for everyone in the family. Some rides you can expect to see are the Music Fest! Zipper! Casino! Giant slide! Gravitron! Round up! Crazy bus! Dizzy dragon! Eli Ferris wheel! And much more.
Friday, May 27th & Friday, June 3rd: 6PM-10PM.
*Wristband sales stop hour before end of session. No refunds due to weather.
Saturday, May 28th & Saturday, June 4th: 1PM-10PM
*Pay one price from 1-5PM.
Sunday, May 29th: 1PM-10PM and Sunday, June 5th: 1PM-8PM
*Pay one price from 1-5PM.
Monday, May 30th: 1PM-8PM
*Pay one price from 1-5PM. See less
Trinity Episcopal Church, 1 Blue Hill River Rd
Canton, Massachusetts