Hanover MA summer camps and programs 2023
The following places in Hanover MA have summer camp and programs
Updated for  2023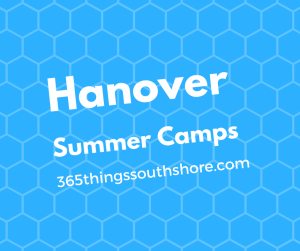 For children entering grades 1 – 6
Leader-in-Training spots for grades 7 – 9 may be available.
Price: $300
Location: 287 Cedar Street
Hanover, MA 02339
Program Dates: 7/17/2023 – 7/21/2023
Program Times: 8:30 AM – 3:00 PM
Please Note: This program is open to Hanover District students only.  it sold out early for 2022.
Introducing our 2023 program, Wonder!
Give your young innovator an inspiring, action-packed summer adventure! All-new, hands-on challenges will spark their curiosity and build their confidence as they jump into limitless STEM fun with opportunities to imagine, plan, experiment and create. Read more about what your camper will do each day at camp:
PROBLEM SOLVING
Campers explore physics, design engineering and art as they build their own mini skate park, create DIY riders, personalize their mini skateboards and try out challenging features like ramps, bowls, jumps and rails.
CREATIVITY
To create an epic celebration, campers become event planners who engineer light-up party hats, use the science of color to create a bubble art banner and invent a Party Assistant to help bring their plans to life.
PERSISTENCE
Campers transform their own robot into a one-of-a-kind animatronic stuffie, and then use inspiration from nature and the power of intellectual property to protect their creation from an idea-stealing Copy Cat.
ENTREPRENEURSHIP
Ideas pop up as campers launch their own pop-up business, make smart financial decisions, and use entrepreneurship skills and creative strategies to attract customers with the ultimate pop-up event.
Rise Above Basketball was created in 2012 to give all inspiring athletes the opportunity to further enhance their basketball skills and knowledge of the game through professional coaching.  offers a wide range of services from camps, clinics, personal training & seasonal AAU. Now entering in our seventh year of existence, the Rise Above Basketball name has become a staple in grassroots basketball ranging from the Boston area all the way out to Cape Cod.
waiting for 2023 info
Our programs are available to children ages 3-15 years of age. We are looking forward to sharing in the summer memories with the families in our community. Our goal is to provide a fun, safe summer experience while following Hanover Public Schools health and safety protocols.
2023  dates to be announced
Celebrating our 20th Anniversary, South Shore YMCA Camp Gordon Clark is our traditional Y summer day camp located at the Emilson Y campus in Hanover, MA.
Serving children ages 4-15, South Shore YMCA Camp Gordon Clark is situated on 46 beautifully wooded acres and includes spacious athletic fields, three outdoor pools, a games court, archery range, basketball court, organic farm, tennis courts, low ropes course, traverse climbing wall, volleyball court, a bathhouse/changing area and access to Laura's Center for the Arts cultural center.
Daily swim included in most Camp Gordon Clark Programs.
2023  summer camp runs for 10 week starting June 19th
Summer camp promises to be a fun, creative way to spend some time during sumer break! Read below for more information about our program and please contact us to have a brochure mailed out to you.
Summer Dance Camps
Classes in Tap, Jazz, Hip Hop, Lyrical & Ballet! The students will experience all these styles of dance and learn stle specific choreography. In addition to a morning full of dance, the students will express their artistic ability thrrough our arts and crafts session.
"Spotlight" will be the best part of the day. Spotlight is just like show and tell. Show us a dance, sing a song or bring in something special to share with us. The only limits are your imagination. Please bring a snack each day (peanut free).
2023  dates and program to be announced
Drama Kids' extensive and comprehensive curriculum was designed by educators, and is the result of more than 35 years of experience and continuous development. While kids are learning and developing new creative thinking styles and skills, they are also developing other important life skills, including public speaking. ALL Drama Kids programs are guaranteed to be both educational and FUN!
Multiple weeks
07/10/2023 to  07/14/2023
07/17/2023 to  07/21/2023
07/24/2023 to  07/28/2023
07/31/2023 to  08/04/2023
If you are looking for summer camp in other towns besides Hanover MA  Massachusetts , check out the South Shore Boston Summer Camp guide.