Boston Area Sightseeing Tours for Teens and Older Tweens
Looking for some fun Boston tours for teens that will have your kids say you are the best  or coolest  Mom (or Dad around)   Luckily Boston has some great things to do if you are visiting or doing a staycation.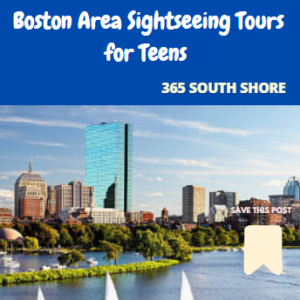 How to Save Up To 50% on Boston Sightseeing Attractions
Do you want to check off a long list of things to see and do while on vacation with your teens in San Francisco?
Seeing the best of Boston doesn't get any easier, or more economical, than with Go City's Boston All-Inclusive Pass. This flexible sightseeing pass allows visitors to pick and choose from a wide variety of Boston's top attractions, over 40 in all, at any pace desired over the course of one, two, three, five, or seven consecutive days. Enjoy immediate entry to attractions. Simply save the pass (available as your 'ticket' after purchase) on your mobile device and go. No voucher redemption is required. Please note: Enjoy the extra flexibility in case your travel plans need to change: All passes are valid for two years from purchase date and only become activated with your first attraction visit. After activation your pass will be valid for the remaining number of days purchased.
Boston Whale Watching tour –
First, there's the thrill of cruising away from Boston on a high-speed catamaran out to whale-feeding grounds 30 miles east of Boston. But once you're there, the real fun begins as whales, dolphins, and other marine life appear right in front of you!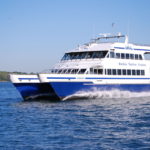 Join this 3-hour cruise for the opportunity to spot whales off the coast of Boston. See these magnificent creatures close-up from the deck of your ship. Spot Humpback and Finback whales and see White Sided Dolphins frolicking in the waters.
If you're looking for a unique cruise experience that combines sightseeing with fun – and you don't mind getting wet – this may be the Boston Harbor tour for you!
This is no ordinary boat ride. True to its name, Codzilla is monstrously fun, a thrill a minute as you scream across the water at up to 40 mph, with a few hairpin turns and 360-degree spins thrown in for evil measure.  Grab your teens for fun summer activities  starting in May  and get yourtickets   
Experience Boston from both land and water by traveling in an amphibious World War II-style landing vehicle called a "Duck." With a friendly and informative conDUCKtor, you'll cruise by all the places that make Boston the birthplace of freedom and a city of firsts, including the golden-domed State House, Bunker Hill, the Boston Garden arena, Boston Common, Copley Square, Big Dig, Government Center, fashionable Newbury Street, Quincy Market, Prudential Tower and more. As the best of Boston passes before your eyes, you'll hear lots of little-known facts and interesting insights about this unique and wonderful city. Then your driver will drive the vehicle right into the Charles River for breathtaking views of the Boston and Cambridge skylines. Grab your tickets
Fans of Boston-based TV shows and movies will love this walking tour of Boston Common and Beacon Hill. Step inside the bar where 'Cheers' was made famous and see more than 30 filming locations for popular flicks such as 'Good Will Hunting.' A local actor serves as your guide and entertains with fun facts about Boston highlights.  Buy tickets 
Get New England Travel Inspiration beyond the South Shore Boston
GOT PIZZA? Discover the historic North End on a Food Tour through Boston's oldest neighborhood. Affectionately known by locals as Boston's "Little Italy", the North End boasts more than 50 different pizza choices alone. Pizza stops rotate, but can include a slice named in the "Top 25 Best" in America by a Famous Food Critic, the Pizzeria that Won Boston's 1st Annual Pizza Festival, a slice from Boston's oldest Pizzeria with a brick oven from 1883, a "Secret Underground" spot for grilled flat-bread Pizza, a slice voted "Boston's Best" multiple times, or from a restaurant named one of the "Top 10 Best" Italian Restaurants in the World! This fun tour also includes a cannoli from a famous North End bakery.   get tickets 
If you have a baseball fan in your group this is a great opportunity to see behind the scenes
Fenway Park tours give you a unique opportunity to go behind the scenes for a closeup view of our country's  most famous ballpark, home field of the Boston Red Sox.
As you tour Fenway Park, you'll be in the exact spot where Red Sox have made so much baseball history.
Ballpark tours are available daily, year-round, during rain, snow and sunshine. Online tour tickets are available for purchase up to 30 days prior to each date.
Tickets are also part of Go City package or just get separate ticket
Get tour tickets here
In town for a game grab tickets here 
It takes 2-3 hours to complete, do it whenever you wish – you select your own date and start time, no scheduling or reservation needed. 20+ challenges, games and enigmas to solve as you walk through this historic neighborhood.  tickets here
Historical sites headline a trolley tour that affords sweeping views of Boston Hop on/Hop off options buy tickets here 
Hotel Deals for the Family
Find great deals in Boston on top hotels. Click the links below for details.
Booking: Find great deals all around San Francisco for your upcoming stay!
TripAdvisor: What's the #1 hotel in San Francisco? Read reviews & find hotel deals on TripAdvisor!
VRBO: In addition to hotels, you'll also find some great places to stay locally through VRBO. Book an apartment or a room and feel more like a local. Find some great places to stay on VRBO here.
Harvard Square
Harvard University Campus Guided Walking Tour
For anyone thinking of attending Harvard, or for those who simply want a glimpse of college life at the famous university, this tour is a must. Get an exclusive account from current Harvard students, who provide key insights into the life and times at Cambridge with a theatrical, humorous flair. Check out the old buildings at Harvard Yard and Harvard Square and learn about the school's storied past. Illustrated map of Harvard Square included. Choose from several departure times throughout the day.
Harvard Art Museums Now Free for All
The Harvard Art Museums will now offer free admission to all visitors, the University announced Friday. The new admission policy includes free access to the museums' collections and exhibitions. It goes into effect immediately. According to the Harvard Gazette, a University-run news publication, free admission to the Harvard Art Museums was "made possible by a generous contribution from the Estate of David Rockefeller and support from the Office of the President at Harvard."