Boston Area Sightseeing Tours for Teens and Older Tweens
Looking for some fun Boston tours for teens that will have your kids say you are the best  or coolest  Mom (or Dad around)   Luckily Boston has some great things to do if you are visiting or doing a staycation.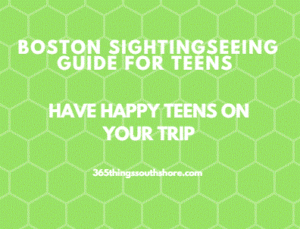 How to Save Up To 50% on Boston Sightseeing Attractions
Go Boston Pass grants access to kids activities, Fenway Park, cruises, Museum of Science, Foxwoods, New England Aquarium
Whale Watching Tours for Teens and Families
Boston Whale Watching tour –
First, there's the thrill of cruising away from Boston on a high-speed catamaran out to whale-feeding grounds 30 miles east of Boston. But once you're there, the real fun begins as whales, dolphins, and other marine life appear right in front of you!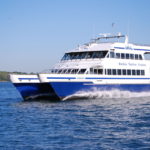 Join this 3-hour cruise for the opportunity to spot whales off the coast of Boston. See these magnificent creatures close-up from the deck of your ship. Spot Humpback and Finback whales and see White Sided Dolphins frolicking in the waters.
Do just the 3-hour tour – or get a combo ticket and spend the rest of the day exploring the New England Aquarium. Your teenagers will love this, and you will too!
Codzilla Thrilling  Fast Boat Ride 
If you're looking for a unique cruise experience that combines sightseeing with fun – and you don't mind getting wet – this may be the Boston Harbor tour for you!
This is no ordinary boat ride. True to its name, Codzilla is monstrously fun, a thrill a minute as you scream across the water at up to 40 mph, with a few hairpin turns and 360-degree spins thrown in for evil measure.  Grab your teens for fun summer activities  starting in May  and get your weekend  tickets   
Boston Duck Tours
Experience Boston from both land and water by traveling in an amphibious World War II-style landing vehicle called a "Duck." With a friendly and informative conDUCKtor, you'll cruise by all the places that make Boston the birthplace of freedom and a city of firsts, including the golden-domed State House, Bunker Hill, the Boston Garden arena, Boston Common, Copley Square, Big Dig, Government Center, fashionable Newbury Street, Quincy Market, Prudential Tower and more. As the best of Boston passes before your eyes, you'll hear lots of little-known facts and interesting insights about this unique and wonderful city. Then your driver will drive the vehicle right into the Charles River for breathtaking views of the Boston and Cambridge skylines.
Boston Movie Tours
Make a TV & movie tour to see Boston's rich cinematic history and how the city is fast becoming the new Hollywood East. The Boston TV & Movie Sites 2 ½ hour bus tour will take you to spots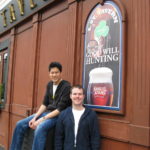 you'll recognize from Oscar winning films and award-winning television series including America Hustle, Ted, Good Will Hunting, The Heat, The Town, The Departed and many more. Experience Boston's movie magic on the Boston Movie Mile, a fun and interactive walking tour. You will learn behind-the-scenes trivia and inside gossip as you visit hot spots made famous by over 25 TV shows and movies including The Departed, Good Will Hunting, Cheers, Ally McBeal and so much more.  Get tickets and times here
Boston's North End "Little Italy" Pizza, Cannoli, and History Walking Food Tour
GOT PIZZA? Discover the historic North End on a Food Tour through Boston's oldest neighborhood. Affectionately known by locals as Boston's "Little Italy", the North End boasts more than 50 different pizza choices alone. Pizza stops rotate, but can include a slice named in the "Top 25 Best" in America by a Famous Food Critic, the Pizzeria that Won Boston's 1st Annual Pizza Festival, a slice from Boston's oldest Pizzeria with a brick oven from 1883, a "Secret Underground" spot for grilled flat-bread Pizza, a slice voted "Boston's Best" multiple times, or from a restaurant named one of the "Top 10 Best" Italian Restaurants in the World! This fun tour also includes a cannoli from a famous North End bakery.   get tickets 
Fenway Park Tours
Fenway Park tours give you a unique opportunity to go behind the scenes for a closeup view of our country's  most famous ballpark, home field of the Boston Red Sox.
As you tour Fenway Park, you'll be in the exact spot where Red Sox have made so much baseball history.
Ballpark tours are available daily, year-round, during rain, snow and sunshine. Online tour tickets are available for purchase up to 30 days prior to each date.
Tickets are also part of Go City package or just get separate ticket
In town for a game grab tickets here 
Boston Back Bay Tourist Scavenger Hunt
It takes 2-3 hours to complete, do it whenever you wish – you select your own date and start time, no scheduling or reservation needed. 20+ challenges, games and enigmas to solve as you walk through this historic neighborhood.  tickets here  get tickets here 
Cityview Trolley Tours
Historical sites headline a trolley tour that affords sweeping views of Boston Hop on/Hop off options buy tickets here